Kitchens 2018-19
Black is back, and some get technical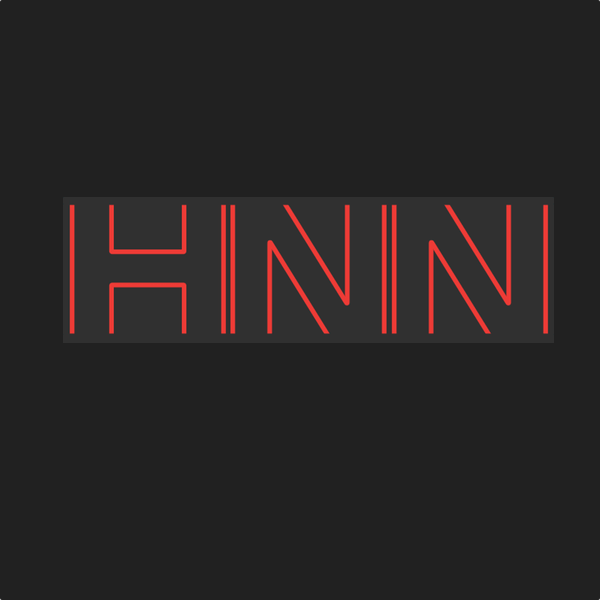 With the growth of take-out meal consumption in Australia's major cities, the importance and therefore size of kitchens can be expected to decline. The new, smaller kitchen is designed to fit into other living areas.
28 Sep, 2020
Kitchens are approaching a new inflection point in their development. As HNN has remarked in the past, it's quite common for a phase when all-white kitchen styling dominate the market to be followed by a period of innovation and change.
While that relates mostly to the interior design dynamics of Australian households, kitchens are also one place where wider social changes that affect families are going to show up in terms both of style and function. Kitchens are one of the most functional rooms in a house, and as families see their needs and requirements change, they begin to seek different kinds of solutions from their kitchens as well.
Future trends
Two of those social changes are the increase in workforce participation by women, and an increase in takeaway food consumption over the past five years -- though the latter varies widely by state and territory.
Chart 1 shows the increase in workforce participation by women, which has accelerated over the past three years. Chart 2 shows the gap in participation rates between men and women (ABS statistics, trend estimates), which came in at an average of 10.5% for FY2017/18 (men 70.8%, women 60.3%), versus 19% for FY1997/98 (men 72.5%, women 53.5%).
Chart 3 is an interesting chart produced by the Reserve Bank of Australia (RBA) which shows the participation rates for men and women in different age ranges. Its two surprises are the increased rate for middle-aged women, and that the participation rate for those under 25 years-old is nearly equal for men and women.
Chart 4 shows percentage change in expenditure on take-away food across Australia. Chart 5 shows the increase for New South Wales (NSW), and Chart 6 shows the increase for Victoria (VIC). Table 1 shows the rankings for per capita expenditure on take-away food for all states and territories. It's no surprise that NSW tops that table, but it is somewhat surprising that VIC is at the bottom.
It's worth noting that according to the 2016 Australian Census, the average Australian woman spends between five and 14 hours a week doing unpaid domestic housework, while men typically do less than five hours a week. Studies indicate that when married, time spent on housework by men declines, while that of women increases. This trend accelerates (on average) after children are added to a family.
This is particularly important as regards kitchens, as women continue to be viewed as "responsible" for the majority of food related tasks, including planning, shopping, preparation, cooking, serving and cleaning up. Families typically have 16 shared meals (a number which excludes weekday lunches). Of those 16, however, the five weekday evening meals carry a larger burden of importance, lack of time for preparation, and a higher stress level. Many families would agree that out of the 100% total effort for food during the week, each of those evening meals account for about 10%. Given this, having take-away food for family dinners six or seven times a month makes a lot of sense.
Just as important is that, globally, the kitchen (and dining-room) is ceasing to be the place where people regularly eat their meals. In a survey conducted by IKEA in 2017, it found that 54% of Berliners and 47% of Londoners do not eat in the kitchen or dining room during weekdays, with a global average of 36% - a trend that is growing in Australia as well.
This range of changes - more women working, more stress related to families getting household tasks done, reliance on outside services (such as take-away food) to solve that stress, and a de-emphasis on the kitchen as a place to eat - will have an impact on kitchens, in particular when it comes to renovation.
One of the first effects is likely to be a slowing down in terms of when kitchen renovations get done. The number of kitchens that are renovated in the range of 16 to 20 years of age will likely increase, while those renovated in the range of 11 to 15 years of age will decline. Figures from the Housing Industry Association (HIA) in Australia broadly support this shift.
In terms of the renovations that do take place, we're likely to see a series of slightly conflicting changes. Kitchens could grow smaller and more compact, consuming less of the overall space of the house. (This will be boosted by the ongoing reduction in overall dwelling size, with even multi-dwelling living spaces growing smaller, as well as the majority of detached housing.)
With changing household interactions, rather than the "kitchen as living-room" we will see the kitchen continue to move towards becoming part of the living area. This means kitchens which provide easy access to the refrigerator and coffee/tea making facilities, but less workspace. There will likely be a move towards smaller in-kitchen eating surfaces, along with the provision of larger eating surfaces (counters and tables) nearby, that can be re-tasked for other household purposes.
While those changes indicate less expensive kitchen renovations and a diminished market, the other big change is going in the other direction. That is the move towards more "technical" kitchens. These are kitchens that will make use of more advanced cooking technologies. For example, the top range oven models released by Miele in August 2017 use a range of combined cooking technologies: electromagnetic waves, radiant heat from the top and bottom of the oven, and a convection fan, to produce better results than conventional-only ovens in a fraction of the time.
One part of that trend will be the "smart-kitchen". In brief, kitchen appliance manufacturers are conflicted about whether they need to fit into the home intelligence systems offered by Google, Amazon and Apple, or if they should develop their own. Developing their own would enable them to promote network lock-in, where you want to buy a Samsung oven to go with your Samsung refrigerator, for example. However, this would preclude other forms of interconnection.
Immediate trends
White to black
White is still dominating kitchen renovations in Australia at the moment, but the good news is that it will very likely change as we move into calendar 2019. Partly as a reaction to white (perhaps), and as a means of better blending kitchens into all the living space, there is a stronger trend towards black kitchens emerging in Australia.
New surface technologies that make matte and textured finishes (in wood and other materials) more durable and easier to maintain are also helping to boost the popularity of black. While black will never be an easy colour to keep looking good, matte finishes do ease the task, as at least every individual fingerprint will not be highlighted against a gleaming reflective surface.
Texture
These new technologies are also seeing an increase in the use of darker and more textured woods used as panelling on basic black kitchens. This is a move away from the somewhat nordic kitchen lines of recent years, and a definite shift in how kitchens can relate to the rest of a house.
Conceal/reveal
One area that remains conflicted is how to present storage space. Along with the shift to black has come designs that hide and conceal the functional parts of the kitchen, such as refrigerators and even cooking surfaces. This has extended to the storage of implements such as pot and pans, as well as pantry supplies.
At the same time, however, many kitchens are innovating with forms of open shelf storage, including suspended open shelves over the work areas.
Birth of the blue
If there is one colour that is coming through the shades of white to influence the design of many kitchens, its is blue. Not a pastel blue, or a blue/grey either, but a deep rich blue. Associated with the blue style, is the use of many different shades of blue, so that, for instance, a rank of cabinet doors will go from dark blue to a lighter blue, and then back again.
The steel
The final trend that is of great interest is a move to make greater use of stainless steel surfaces in kitchens. This is the surface most often used in commercial kitchens, as it is easy to keep clean and sanitary, is highly durable, resists very high temperatures and is relatively difficult to mark. (It does wear over time, but many regard this as a positive attribute.)
If HNN's predictions are correct, and kitchens do evolve to smaller, alcove-like units, open to the home, with a focus on cooking technology that makes life easier, it's easy to see that stainless steel might become more popular.
The kitchen market
Changes from 2017 to 2018
The kitchen trends study from online home ideas website Houzz indicates kitchens for 2018 are not all that different from kitchens for 2017 - with a few important exceptions. The one that stands out the most is that the demand for kitchens priced at over $40,000 has declined, while the mid-range of kitchens, between $10,000 and $35,000, has grown, with an average spend in 2018 of between $15,000 and $20,000.
The other change relates to technology, with fully 12% of renovators adding colour touchscreen displays to their kitchens (with this trending higher, surprisingly, with older renovators). Built-in apps in appliances are used in 8% of kitchens, and wireless controls by 6%.
The areas that have changed only slightly include:
most people renovate their kitchens because they really want to change what they have, or because they now have the finance to make changes they have long considered
60% plan to expand the area of the kitchen
more than half plan to open their kitchens to the rest of the house, and over a third plan to open the new kitchen to the outdoors
contemporary and modern kitchen styles dominate designs, with 82% opting to make some change to the existing kitchen style
benchtops remain the most popular item to change, with engineered stone gaining a dominant position in this market, with over a third of the market
in appliances, stainless steel is very much the preferred colour option at 61%, followed by black at 15% and white at just 9%
white benchtops still dominate at 32%, followed by grey at 22% and black at 10%
Market size
One pressing question to answer is how the kitchen market will develop in terms of size over the next two years. Tracking this down in terms of statistics has always been a little difficult. One good indicator to begin with are the figures the ABS uses to help calculate the national accounts (from which gross domestic product is derived), the catalogue series 5216.0. These include numbers for alterations and additions, which is the label given to renovations by the ABS.
There seems to be something of a misunderstanding among economists and statisticians who report on these matters as to how these numbers are derived. To quote directly from the ABS guidebook, "Australian System of National Accounts: Concepts, Sources and Methods" published in 2000:15.22
The value of alterations and additions to existing dwellings is estimated using data from regular surveys of building activity, and from the periodic Household Expenditure Survey. The Building Activity Survey provides estimates of the value of work done on alterations and additions with an approval value of $10,000 or more.
As a significant part of alterations and additions activity is not covered in the Building Activity Survey, estimates from the survey are used only as an indicator to move forward benchmark estimates of expenditure on alterations and additions obtained from the Household Expenditure Survey.
Hopefully this will clarify that these ABS numbers do include renovations which cost less than $10,000, as well as those that do not require building permits.
Charts 7 through 15 show the percentage change between the trailing 12 months to March from 2009 to 2018 for each state and territory, as well as the total expenditures. Chart 15 shows the same statistics for Australia as a whole.
One element this last chart shows is a high degree of concentration in terms of outcome for five of the eight states, all indicating a downwards trend in expenditure. The last time there was a similar grouping was in the 2011/12 year, which was followed by a steep drop in expenditure for 2012/13.
These groupings would indicate that there are nationwide forces at work which are independent of the conditions in each state and territory. At the present moment, the most obvious candidate for this is the continuing slow fall in house prices and clearance rates at auctions. These in turn have been caused by two factors. One is increasingly tight credit, as banks move to reduce the number of interest-only loans - though, as the Reserve Bank of Australia (RBA) has noted, the average mortgage rate in August 2018 is lower than that in August 2017. The other factor is the expectation that the RBA is likely to lift interest rates in the first calendar quarter of 2019.
If we were looking for some kind of predictive statistic for kitchens, one that could give some indication, would be the ABS statistic for the number of purchases of owner-occupied established homes for which finance has been provided. This statistic would be linked to both home-owners prepping a house for sale with a kitchen refresh, and purchasers redoing kitchens to suit their own needs.
The Australia-wide changes in those numbers are shown in Chart 14. If these numbers have something of a lag effect, this would indicate that spending on renovations, including kitchens for the remainder of 2018 and the first three quarters of 2019 is likely to be subdued, in a range somewhere between a 0.5% decline and a 1.0% increase.
Kaboodle
Kaboodle has made two strategic changes in association with Bunnings. The first has been the introduction and ongoing success of its kitchen consultancy. This echoes the service long provided by IKEA, and helps to walk customers through the process of designing their kitchens. The second change to service, which is the inclusion of custom-cut cabinetry. The two fit together nicely.
In terms of its marketing, Kaboodle has made some decent TV advertising, and is running this at a higher rotation than its past ads. This campaign seems to be part of a positioning push to make Kaboodle a mainstream choice for kitchens, rather than the kitchen you choose as a compromise.
[Continued]
Download
To read the rest of this article, please download the free, complete edition of HI News at:
HI News 4.6: Kitchens 2018-19