HBT: Market leading strategy
HBT CEO Greg Benstead helps HBT go pro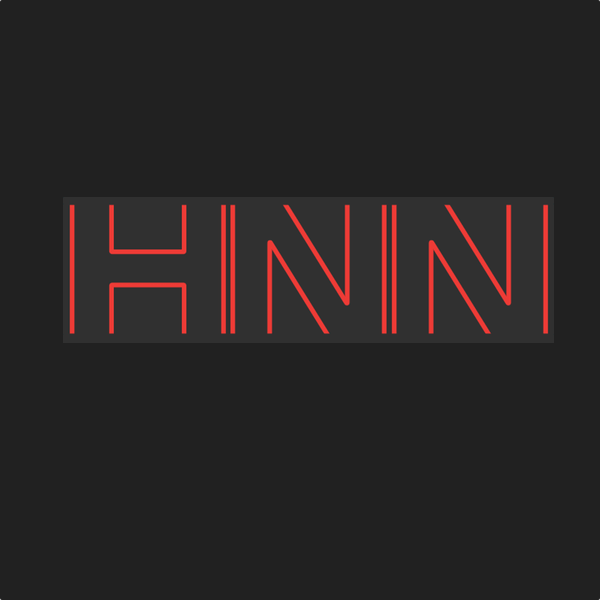 The competitive edge that HBT seeks to give its members combines low prices and high rebates from suppliers, combined with "just enough" services at a low administration fee
15 Jun, 2019
In early May 2019 the Australian hardware retail buying group, Hardware & Building Traders (HBT), hosted what turned out to be a complex (even ground-breaking) National Conference, echoing the complex situation not just in hardware retail, but in the Australian economy as well.
Melbourne contributed its usual decently-grey weather, and the Melbourne Convention and Exhibition Centre (MCEC) contributed its somewhat challenged aesthetics, and equally challenging logistical systems.
In the absence of HBT's much-beloved doyen of its administrative team, Ashlin Fisher (happily on maternity leave after giving birth to a gorgeous baby girl, Finn), the conference had to rely on the ministrations of a third-party organiser for its day-to-day functioning. The result was an efficient conference, but one which lacked a little when it came to conviviality - even if the HBT members and staff worked hard to overcome that.
Though, on reflection, the mood of the conference likely had less to do with its administration, and more to do with its own nature. This was by far the most serious conference HBT has hosted for the past five or six years. In fact, in HNN's opinion, this conference will come to be seen as marking the second major inflection in the group's history since its founding in 1997, with the first marked by Tim Starkey taking over as group manager back in the late 1990s.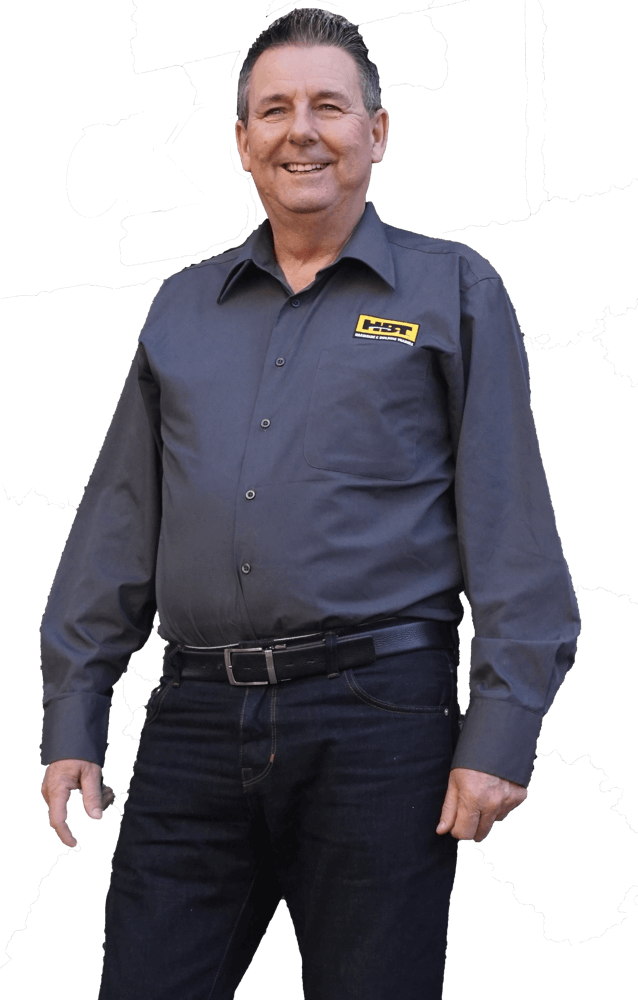 If anything really proves that HBT's current CEO, Greg Benstead, has throughly and swiftly absorbed the group's culture since joining it in early 2018, it was the way in which he oversaw the release of what is effectively a new strategy for the group. While other large buying groups tend to release new strategies with a degree of flashiness, the HBT way is to more or less back your way into anything new.
That introductory dialogue goes something like:
We're going to do this new thing - except, of course, it's not really new, as it's a lot like this thing we used to do, some time ago, only, well, yes, I suppose it is also new, a bit. OK more than a bit. But it's a good idea.
In other circumstances, that might seem wishy-washy, or just indefinite, but in the context of HBT, it's a form of courtesy. It clearly acknowledges that the members of HBT really are independent, that change can be hard, and brings a mixture of gains and losses - though hopefully more gains. It is also represents a deserved trust in the HBT members, that they will consider such changes, and, once they have understood what is happening, often wholeheartedly embrace that change.
The change
So, what is the nature of the change in HBT? To begin with, it's a change that is responding to a range of forces. These are forces within HBT itself, as well as forces within the hardware supplier market created by all its participants: HBT, the Metcash-owned Independent Hardware Group (IHG), the National Building Suppliers Group (Natbuild), and a half-dozen smaller - but significant - niche hardware buying groups.
On top of that are significant changes underway at the overall "market maker", the Wesfarmers-owned Bunnings. And beyond all of this are strong macro-economic forces in the Australian - and even global - economy coming into play.
What is most extraordinary - and, indeed difficult to grasp - is how fortuitous the combination of these various forces will likely turn out to be for HBT as a buying group.
Partly by chance, partly by a form of determined, long-term evolution over the years, as well as some interesting choices made by its current management, HBT has placed itself in a very healthy position. It is not a position from which it will dominate the industry, but it is strong enough to resist efforts by other groups to have influence beyond their membership.
Most importantly, it's a position from which it will be able to deliver to its own membership its promised benefits: a chance to be competitive, to retain flexibility, and to deliver a measure of real security in one of Australia's toughest forms of retail.
But what really marks this change, more than anything else, is its simple maturity. In his opening remarks to the conference, and at other moments, Mr Benstead was at pains to declare that HBT is not becoming "corporate", nor does it have any intention to go down that path. HNN is sure this is quite sincere. However, what Mr Benstead and others have delivered is something that is actually close to the corporate (though different): sheer professionalism.
The mark of this professionalism is that HBT has singled out the activity it needs to pursue to deliver maximum value to its members for the next 10 years. This puts it in a place where it can maximise value creation, for all participants in the independent hardware market.
That specific activity is unlikely to be at the centre of the sustained future development in retail at large, and specifically hardware retail. What HBT has done, very wisely, is to chose a prime secondary function, one which it is uniquely suited to deliver.
To put that in terms of a musical analogy, HBT has realised that in the marketplace set to develop in the near future, its role is not to play the saxophone and trumpet solos, but rather to establish a core rhythm through the bass and drums.
Origins of the change
The first clue that HBT was about to go down a different path came when the buying group began to evolve its operations out of its long-time office in the outer Melbourne suburb of Rowville. That started with the hiring of ex-Coles, Foodworks and Philips Lighting buyer/sales executive Jody Vella as leader of the buying group in August 2018. That was followed a couple months later by Mr Vella's hiring of three additional members of the buying team, Mark Sampson, Kevin Marshall, and Pete Hurley. Their numbers were rounded out by Val Skyba in a support role. And, of course, there is the ever-reliable Gavin Keane, who has brought his experience and deep knowledge of both suppliers and members to this new team. Fundamental change, without the support of "the Gav" (as many of us call him), would probably not be possible.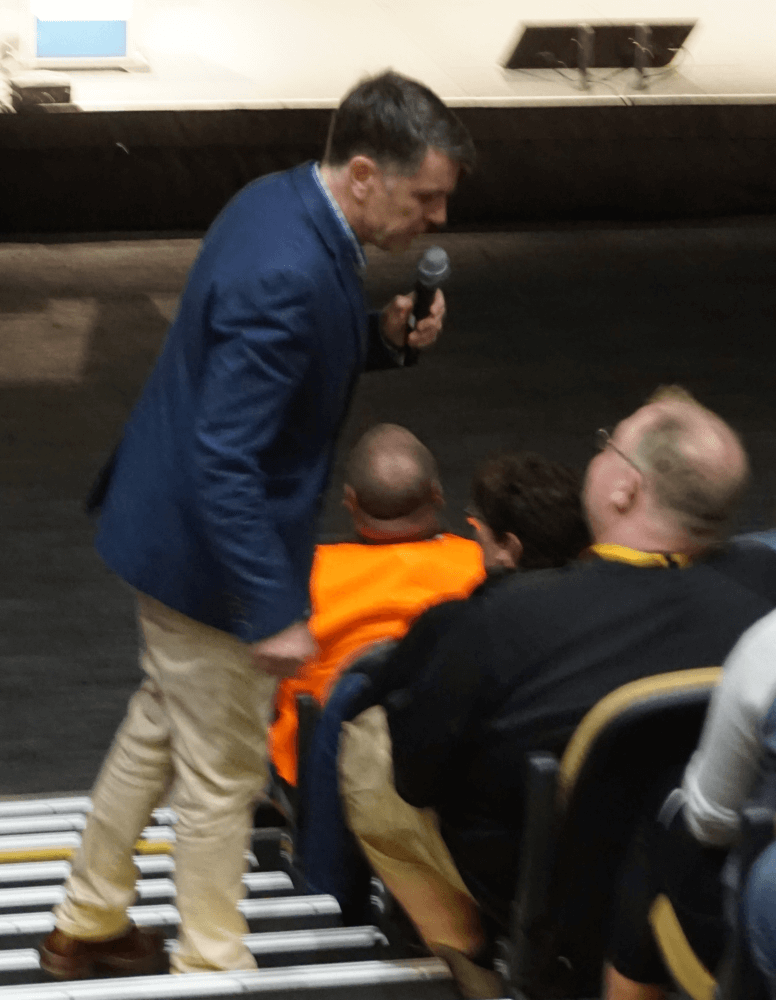 What this buying group set out to do, led by Mr Vella, under the guidance of Mr Benstead, was to refine, redefine, and re-envision how HBT handles its relationships with suppliers. That has meant delving into the essentials of how a hardware buying group should go about creating value for its members, while also looking after suppliers that agree to closely align with it.
This means taking into account the competitive situation of members' stores, the competitive situation of the suppliers in their marketplace, and also HBT's position in relation to other buying groups. Once these factors are determined and understood, the various parties can work out how to maximise value under current market conditions and, finally, how to divide that value up, in a sustainable manner, between these participants.
In business strategy terms, what HBT is doing is taking the buying group function, its relationship to its customers (the members) and to its suppliers towards a position that is beyond what we sometimes refer to as "game theory".
Game theory is based on situations where there is incomplete information available, with each participant in a market manipulating what is known and what is concealed to develop some kind of advantage for their own side. The insight that Mr Benstead and others in HBT have had is that, due to size and scale constraints, if they follow the game theory path, HBT will nearly always lose.
To use an analogy, it's a bit like HBT is playing poker with IHG and Bunnings. HBT gets dealt five cards, but IHG is always dealt six, and Bunnings probably about nine. The others start out with better odds, and will win most hands.
The alternative is for HBT to go beyond the game by releasing more information, and forming bonds of trust with suppliers and others in the market. Stretching the above analogy, HBT and the suppliers can show each other their cards, and agree to split their winnings (at least to some extent).
This strategy will, from time to time, not succeed. However, HNN believes that what Mr Benstead and others on the HBT executive team have worked out is that the hardware market is, at the moment in a very unique situation, one where this strategy has a good chance of delivering strong benefits to HBT members most of the time.
In HNN's opinion, this is a very strong strategy, and unique not only to hardware retail, but to retail in general in Australia. It's not just professional: it's truly market-leading.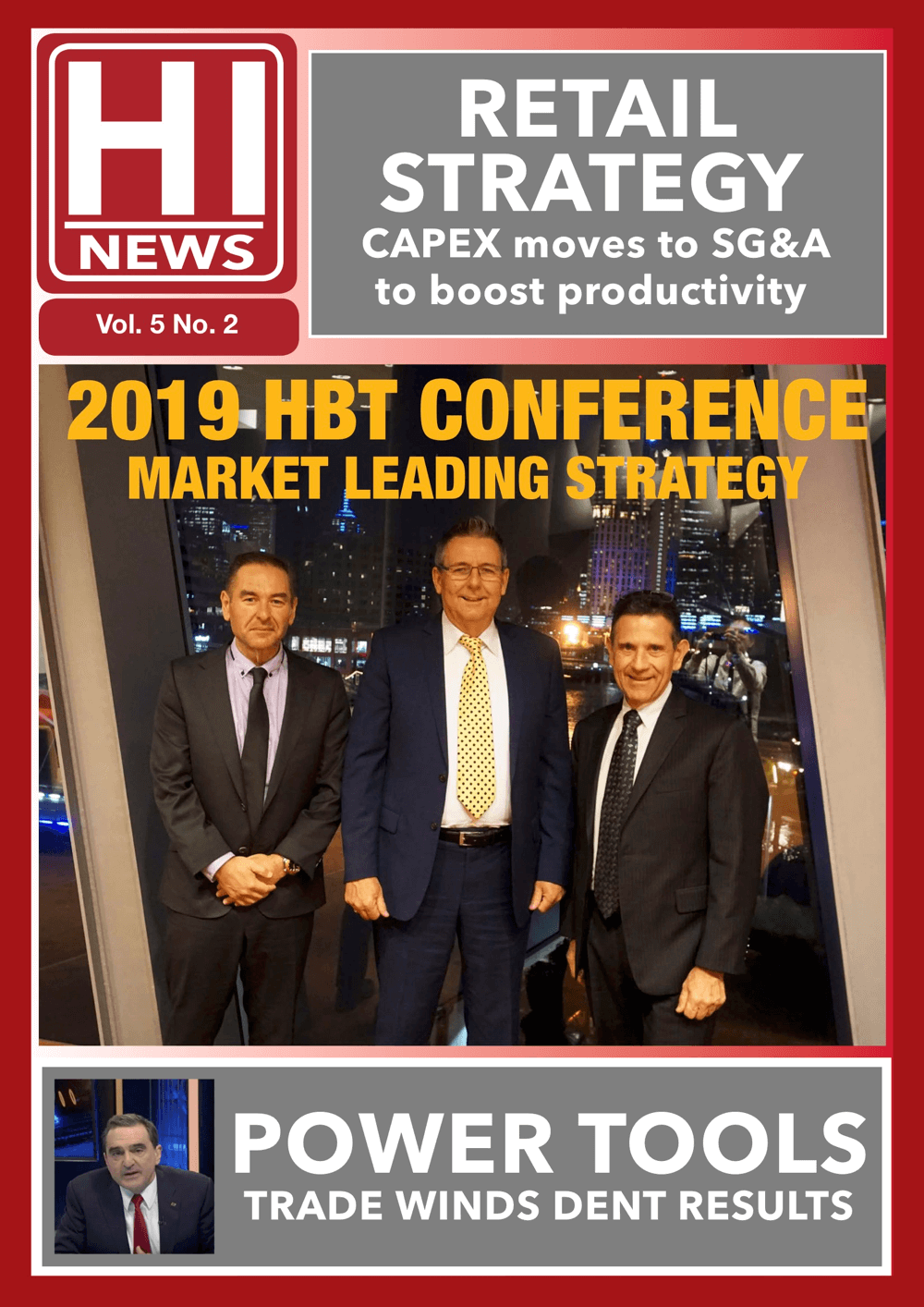 Click to download
To read the full article, please download the latest issue: HI News 5.2: HBT: Market leading strategy