The Home Depot results FY2020
Sales, earnings surge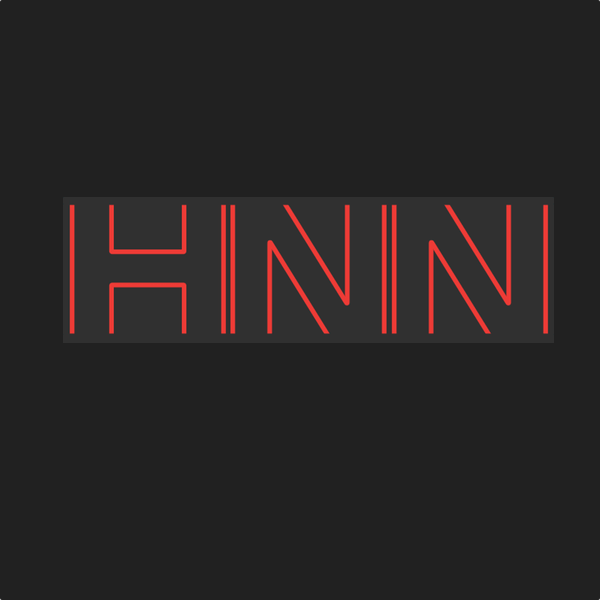 While the future is less certain, 2020 proved a strong year, with comp sales reaching new highs
2 Mar, 2021
The world's largest home improvement retailer, The Home Depot (HD), released the results for its most recent fiscal year, the 12 months to 31 January 2021, on 23 February 2021.
As expected, the company showed strong growth in both sales and profits compared with the previous comparable period (pcp), which was the year-ended 31 January 2020. Sales came in at USD132.1 billion, an increase of 19.9% on the pcp, while gross profit was USD44.9 billion, up by 19.4%. Operating income (EBIT) was USD18.3 billion, an increase of 15.4% on the pcp, while net earnings rose by 14.4% to USD12.9 billion. Diluted earnings per share increased by 16.4%.
One reason why earnings growth did not keep pace with sales growth was that HD chose to invest in its staff - much as Australia's Wesfarmers' owned big box home improvement retailer Bunnings did. As Craig Menear, chairman and CEO of HD stated in his prepared remarks at the results conference for investment analysts:
During fiscal 2020, in addition to record success sharing payouts, we invested a total of approximately USD2 billion on enhanced compensation and benefits for our associates. As we announced last quarter, we transitioned from temporary COVID-19 benefits to permanent compensation enhancements for our frontline, hourly associates.
Richard McPhail, executive vice president and chief financial officer, added some additional details during his remarks as well:
In fiscal 2020, we incurred approximately USD2 billion of expense related to enhanced pay and benefits for our associates. Last quarter we transitioned away from our temporary support programs in response to COVID, and increased permanent compensation for our front-line, hourly associates by approximately USD1 billion on an annualised basis.
Commenting on the sales results, Ted Decker, president and chief operating officer, pointed to the ongoing increase in demand from customers:
During the fourth quarter, we continued to experience unprecedented levels of demand across our business. For the third quarter in a row, comps in the US have been approximately 25%. With remarkable consistency, comps in the US were at or above 20% for 36 of the past 39 weeks. And as you might expect, this level of demand pressured our supply chain, but our supply chain teams and supplier partners responded and continue making progress.
Results for the fiscal year saw customer transactions increase to 1756 million, up by 8.7% on the pcp. Average ticket (receipt) size grew from USD67.30 to USD74.32, an increase of 10.4%. Commenting on selling space, Mr McPhail said:
During the year, we opened five new stores and ended the year with a store count of 2,296. Retail selling square footage was approximately 239 million square feet [22.2 million square metres]. For the fiscal year, total sales per retail square foot were USD544 [USD5856 per square metre], the highest in our company's history.
Mr Decker commented that the popular sales categories had been somewhat constant throughout the year:
During the fourth quarter, our customers exhibited a lot of trends similar to what we saw throughout 2020. For instance, we saw continued strength in outdoor living categories like patio furniture, grills, and outdoor power equipment, as our customers tried to extend the outdoor living season. We also saw strong performance from popular interior project categories like vanities, faucets, mouldings, and interior lighting.
Mr Decker is particularly optimistic about the growing market share for cordless outdoor power equipment.
As we've discussed, the cordless outdoor power market continues to outpace growth of the gas [petrol] market. Cordless tools are easier to use, more environmentally friendly, and have the power and run time to get most jobs done. Like we have done with our tool department, we are resetting our outdoor power equipment bays by branded battery platform. Customers can now shop our leading and exclusive line up by platform, including Makita, Milwaukee, Ryobi, Toro, and DeWalt. We are thrilled with the results and expect these resets will be complete in the first quarter.
DIY customers
As with Australia, HD saw increased involvement and expenditure from DIY customers, as Mr Decker described:
We continue to benefit from heightened engagement from both new and existing customers. As our customers continue to spend more time at home, they are telling us their project lists are growing. After completing a project, we see many of our DIY customers take on additional, and often times more complex, projects with a renewed sense of confidence.
That said, however, HD remains uncertain how much of that sales growth will prove to be structural in the longer term. In response to an analyst's question, Mr Menear remarked:
I think the thing that is really interesting is the fact that on the DIY side, we've seen the acceleration of the millennial generation engagement with home improvement and home ownership. And over time, the thing that will be interesting to watch is, has that in fact expanded the market? That's an interesting question that we don't know the answer to, but we're watching carefully. So we think there's a lot of opportunity as we go forward.
Pro customers
On the Pro (tradie) side of the business, Mr Decker noted that overall sales growth had continued into the fourth quarter, with conditions improving for the larger Pro customers as well:
Sales to our Pro customer continued to accelerate, posting the best quarter of growth in 2020. As we've mentioned all year, our smaller Pro customers maintained consistent growth and posted strong, double-digit growth in every month of the quarter. Growth from our larger Pro customers continued to accelerate, also growing double-digits each month of the quarter. While the operating environment is still recovering for many of our larger Pro customers, we're encouraged by what we are seeing and hearing, as backlogs are growing.
Karen Short, an analyst with Barclays asked for more detail on the Pro and DIY markets:
Is there any way to quantify the Pro backlog, and then is there any way you could frame how you think about the DIY versus the Pro comp in 2021?
Mr Menear responded to her question:
Karen, it's really difficult to try to quantify a Pro backlog. The only thing we can share with you is what our Pros tell us and that their jobs are building. We've seen an acceleration of the Pro business from quarter to quarter. And as it was called out in the fourth quarter, we actually had our best quarter ... with the Pro.
That backlog would also have a seasonal component in the US market. With a moderately cold winter in the Northern states, and an extremely cold winter in the Southern states, it's unlikely that larger construction work can get underway until later in March. However, in the Southern states there will also be an increased need for repairs, both to plumbing and areas such as roofing.
Digital
HD has long been a leader in digital retail, not just for home improvement, but for all categories of retail in the US. In his prepared remarks, Mr Decker stated that:
During the quarter, our interconnected and digital assets continued to perform well. Over the last several years, we've rebuilt our website and invested across our platforms to upgrade our infrastructure and improve the shopping experience. These investments allowed us to handle the enormous growth in web traffic and convert more of that traffic into sales. During fiscal 2020, homedepot.com had more than 3.6 billion visits, and our conversion rate increased double-digits across all platforms, including our app, mobile, and desktop.
Strategy
Perhaps the most interesting element of this results release was that HD permitted a deeper view of its strategic thinking. Mr McPhail introduced the topic near the end of his prepared remarks:
As we look back on our investments from 2018-2020, we believe that we focused on the right areas, improved the customer experience, and grew significantly faster than our market. As we move forward, we are committed to investing in our business to stay ahead of customer expectations and further enhance the customer experience, with two main objectives in mind:
First, to deliver returns by driving growth faster than the market in any environment. And, second, to further strengthen our position as the low-cost provider in home improvement, with a relentless focus on productivity and efficiency.
This approach will result in a steadier level of investment in both capital and expense going forward. For fiscal 2021, we estimate capital expenditures of approximately 2% of sales. It is our intent is to make those investments on a steadier cadence, and drive operating expense leverage, while preserving the ability to adjust our investments as needed.
In response to a question by Morgan Stanley analyst Simeon Gutman, Mr Menear expanded further on this strategy:
Number one, we wanted to be able to grow faster than the market, gaining share in the marketplace, and then accelerate our incremental op margin dollar growth. Since we started the program in fiscal 2017, through 2018 to 2020, and market share is a little elusive in our market. But based on the best data we can get, we believe that we've captured about 275 basis points of share growth during that timeframe. And so that has - during the whole investment we were taking share.
And so going forward, our approach is to make sure that we are investing on a more steady cadence what we need to in the business to make sure that we can stay ahead of the customer and we can continue to gain those kind of accelerated share growth opportunities going forward. And our focus is around really optimising [operating] margin dollars. And if we can do that and drive incremental [operating] margin dollars, we'll let rate fall where it falls.
Mr McPhail extended those comments:
Just to add to Craig's comment about market share capture, if you take that 275 basis points and translate that into dollars, that share gain represents USD10 billion of incremental sales annually to our top line versus where we were in 2017. So as you heard from Craig, scale matters. Our position as low-cost provider matters, and our investments put us in position to extend both.
Analysis
As with the Australian hardware retail market, the US market finds itself in something of a difficult position. On one hand, sales have grown and seem set to continue to grow, at least until June 2021 or so. The question that looms in the background is whether the current relatively rosy economic conditions are the result of various stimulus packages, or whether recovery from the COVID-19 pandemic is already underway, and a future lack of stimulus will have some effect, but not enough to create a recession.
One economic theory suggests that what we are seeing, in both Australia and the US, is that economies are performing a little better than expected because the upside of the COVID-19 pandemic is that it has enabled some technological transformations that had been resisted for more than a decade. Both virtual meetings and work-from-home practices have the capability to reduce stress on infrastructure, reduce expenses and to improve overall productivity - as one example.
The core question, really, for hardware and home improvement retail is to determine what the correct level of risk should be to match the current environment. One reason why traditional retail has been dying, in both Australia and the US, is a reluctance to take on an adequate amount of risk. Time and again, we've retailers collapse and fail by taking too "safe" a path into the future.
With that as a background, we would have to say that The Home Depot has probably managed to take on just enough risk over the past three to four years for it to stay viable. If that sounds like "damning with faint praise", it really is not. The many abandoned malls and empty storefronts in the US are testament to a high level of failure to understand the need for risk and transformation. HD has done well, but it also really needs to do still more.