Houses increase value over units: RBA
RBA Governor outlines changes in housing market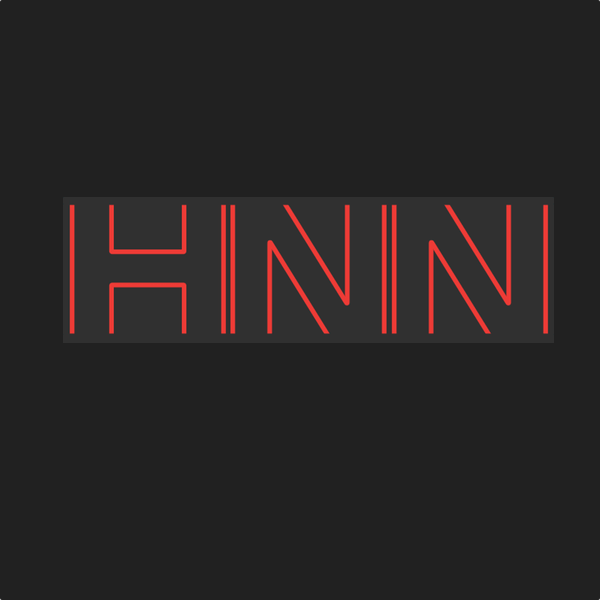 Both statements by RBA Governor Philip Lowe and building work done stats from the ABS show multi-unit dwellings decline in value
2 Dec, 2020
Using statistics to forecast the future has sometimes been likened to travelling in a car, with the navigator peering out its rear window at the landscape passing by, and shouting directions to the driver. That's a little unkind, of course, but it does point to the central problem: it's easy to forecast what is going to happen on the statistical equivalent of a straight road, but when you get to the twisty, uncertain bits, it is a lot harder.
One thing that does help with this, is to rely on an experienced navigator who has been through some twisty bits before. Which brings us to a speech that was recently made by Philip Lowe, the Governor of the Reserve Bank of Australia (RBA). Entitled "COVID, Our Changing Economy and Monetary Policy", this was delivered at the Committee for Economic Development of Australia (CEDA) Annual Dinner in Sydney on 16 November 2020.
Property values
There are two aspects of the Mr Lowe's speech that are of interest to hardware retailers. The first consists of some direct comments made about Australia's property market. Mr Lowe described just how difficult this area is to accurately forecast:
It is a complex picture here, with the market simultaneously adjusting to: a recession; lower population growth; record low interest rates; substantial government incentives to support residential construction; and changes to the way that people work, shop and live. So there are a lot of moving pieces at present and the effects are very uneven across different types of property and across the country.
He went on to note that the pandemic has had quite different effects on housing markets in major cities and in more rural areas. Chart 1 is the graph that supports his claims. This shows that while house prices have declined steeply in both Sydney and Melbourne, in rural regions they continue to grow in New South Wales, and have moved to neutral in Victoria. As Mr Lowe points out:
Many regional centres have been less affected by the virus and some are experiencing increased demand as people work remotely and look for property outside the big cities.
For the rental market, there has also been something of a divergence in rents charged in major cities between houses and attached dwellings. Chart 2 shows the data that back up Mr Lowe's analysis. He describes some of the influences that have boosted house rental rates and diminished those of apartments:
The apartment markets are more affected by the lower population growth and fewer foreign students and by young adults staying at home with their parents. There has also been an increase in demand for houses as people work from home.
Digital and productivity
Mr Lowe makes an explicit link between the move by business to more digital processes and methods and an increase in productivity.
In some areas, progress that otherwise would have taken years has been made in a matter of months. The combination of necessity, new technologies and the easing of regulations has made a real difference. Digitalisation is not only helping Australians deal with the pandemic, but it will also boost productivity and can help drive future economic growth.
He also points directly to the rise in online retail throughout the pandemic, which lifted from a former high of 7% of all retail sales to close to 11%, as illustrated in Chart 3.
Building work done
How does this analysis hold up when we look at some of the numbers the Australian Bureau of Statistics (ABS) collects about the construction industry? Its Construction Work Done, Australia, Preliminary series, released on 25 November 2020, details the work actually done around Australia on its construction sites.
Chart 4 shows the raw numbers for the 12 months to September, based on the original numbers, over a 10-year period to 2020. It shows clearly that there was a peak in 2018, followed by declines in both 2019 and 2020. Once again, it is evident the big variable is in the multi-unit dwelling sector.
Chart 5 backs up Chart 4 by showing the percentage change between the 12-month periods. Multi-units show a high degree of volatility, ending in decline. This chart also picks up the uptick in Alts, going from a slight decline in 2019, to an increase of 1.9% in 2020 - about the same as its growth in 2016. (The dollar value of Alts is so much lower than house/multi-dwelling construction that this isn't evident in Chart 4.)
Chart 6 gives perhaps the clearest vision of what is happening during the pandemic period. Multi-unit dwellings have generally continued to decline, while housing, still in decline, has improved slightly. Only Alts have managed to move to positive growth, in both July and September.
Analysis
The ABS stats certainly backup what Mr Lowe had to say. Over the past five or six years there has been a gradual "joining up" of the market between apartments and detached houses - though Sydney was one area where those markets had joined up by 2012. As Mr Lowe indicates, the pandemic has led to families re-evaluating, and now valuing houses at a higher level.
That is, of course, not a bad state of affairs for most independent hardware retailers, who tend to benefit more from detached house construction than from multi-unit dwellings.
However, even though hardware retailers have seen a boost in sales recently, it is important to note that while the first wave of support during the pandemic has benefitted the construction sector, that won't necessarily continue to be the case.
Dropping interest rates close to zero, and the nearly $700 million HomeBuilder stimulus were largely emergency measures. The next stage of the recovery needs not to subsidise industries, but to stimulate industries that can contribute real growth to the economy.
The construction industry is not capable of delivering those growth opportunities. Real growth is, in large part, linked to growth in productivity. Being able to do more with less is what economies have been about since the first industrial revolution in the 18th Century. Yet over the past 12 years and more, the construction industry has not only grown productivity at a slow rate, it has at times actually lost productivity. While tools such as building information modelling (BIM) offer a possibility for better productivity, there are few prospects for growth in this area over the next four or five years.
Secondly, construction has few - if any - of what economists call "spillover effects". A building consumes a number of resources in terms of materials, person-hours of labour, and so forth, and at the end of the process you have, well, a building. There is nothing wrong with that, but it stands in sharp contrast to something like, as an example at the other end of the productivity spectrum, software development. Every major piece of software that gets developed tends to have some impact on software development elsewhere. So in addition to producing a software product that does something useful, that development improves the process of development itself. Those multiplying spillover effects themselves drive productivity up.
The other problem with further stimulus spending is that as dwelling prices have grown rapidly, participation in home ownership has fallen. Today over 36% of Australians are in the rental market. Essentially, further fiscal support would mean over a third of Australians would be funding the housing purchases of people wealthier than they are through their taxes.
That doesn't mean there will not be further stimulus spending for construction on both the state and federal levels, but it does mean it will be moderated. The goal will be to sustain the industry back to near-2019 levels. It's simply not really a primary growth driver.
So, if we are looking at an extended period when interest rates cannot be reduced further and stimulus may fall off, it is quite likely we will see some kind of price collapse in the residential market. To refer to a data HNN has used before, Chart 7 shows the ABS capital city house price index charted against interest rate reductions. Without those reductions, there are several places where house prices might have continued downwards.
There is a strong likelihood that we will see something of a residential price collapse, quite possibly between April 2021 and February 2022. Fortunately, with good cashflows in the period leading up to that, most hardware retailers will be in a good position to make it through that eventuality.