ACCC queries Adelaide Tools acquisition
Fears Bunnings will control too much of the Adelaide market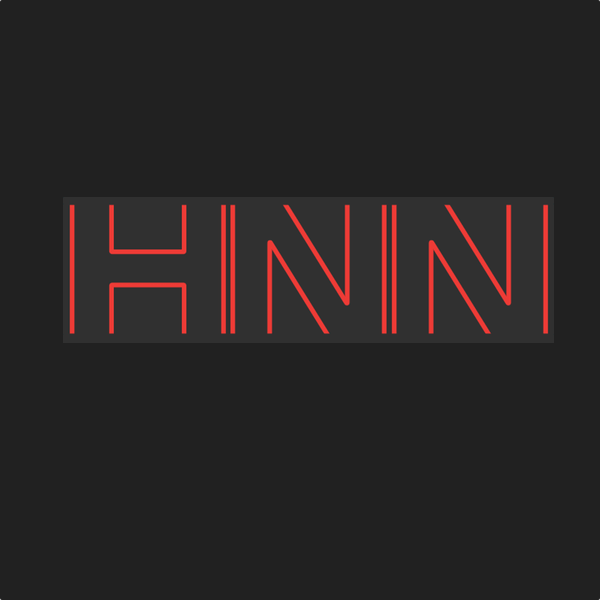 The ACCC is considering only Bunnings' influence on the Adelaide market, not wider issues regarding the Australian market
9 Apr, 2020
The ACCC has advanced its enquiry into the acquisition of Adelaide Tools by the Wesfarmers' owned Bunnings to a second stage. On 14 February 2020, the ACCC released a "Statement of Issues" related to the acquisition. The main issue the ACCC has chosen to pursue is this:
6. The ACCC is concerned that the proposed acquisition may substantially lessen competition in the retail supply of tools, equipment and outdoor power equipment (collectively, T&E) in the Adelaide metropolitan region.
Later in this document, the ACCC clarifies that this is its primary focus:
54. The ACCC's preliminary view is that the proposed acquisition will increase concentration and may substantially lessen competition in relation to the retail supply of T&E to customers in the Adelaide metropolitan region.
One reason for this is that the ACCC sees Adelaide Tools as being an effective competitor to Bunnings:
57. The ACCC's preliminary view is that Adelaide Tools provides an important competitive constraint on Bunnings in the retail supply of T&E in Adelaide. Market inquiries indicate that Adelaide Tools has a strong reputation and competes aggressively on price, brand and product range, quality of service and a range of other factors, particularly for supply to trade customers.
Bunnings, however, has responded that its offer differs substantially from that of Adelaide Tools:
58. Bunnings submitted to the ACCC that it does not compete closely with Adelaide Tools due to the limitations of its big-box store format. In particular, Bunnings submitted that it cannot effectively compete for supply to trade customers because it has less floor space for T&E, it does not stock the highly specialised trade quality T&E, its sales team has less technical expertise and it does not offer the same level of after-sales service and support.
The ACCC is not persuaded by these arguments:
59. ... the ACCC considers that there is a significant proportion of trade customers who require less specialised (but still trade quality) T&E and do not require much advice as they are frequent and informed users of T&E. Therefore, these customers may be likely to readily substitute between Adelaide Tools and Bunnings for their trade quality T&E purchases. Bunnings' significant sales to trade customers reflect this.
It is perhaps worth noting that the way in which Bunnings has characterised itself here is somewhat at odds with the way the company self-describes in another recent submission to the ACCC. The other document is in response to a "Resale price maintenance notification", where Stanley Black & Decker (SBD) is seeking to prevent resellers from advertising prices below the non-discounted invoice price they are charged (representing the net price, but not the net net price). The Bunnings submission opposing this states in part:
Bunnings agrees with SBD's claim ... that Bunnings is not a 'low service' retailer, and provides a significantly higher level of service than many other retailers.
To be fair, Bunnings sees itself as a "mid service" retailer rather than a "high service" retailer, offering limited help on demand.
Market complexity
The ACCC has been very careful to explicitly state that in looking at this acquisition it is solely concerned with matters local to the Adelaide market. The Statement declares, in paragraph seven:
The ACCC's preliminary view is that the proposed acquisition is unlikely to result in a substantial lessening of competition in the wholesale supply of T&E in Australia.
Even with this more limited view of the issues to be considered, it is not clear that the ACCC has entirely grasped all the forces at play in considering the market for trade-oriented tools. What is important to realise is that not only has this market changed substantially over the past 10 years (even just the past five years, in fact), but also that there is ongoing change and development at work as well.
The move to cordless power tools has made power tool brands more important than ever. Tradies do not so much buy individual tools as "subscribe" to a brand's battery/charger system, then buy tools that match up with this. You need only look at the website home page for Adelaide Tools itself, which banners the brands Milwaukee, Makita and Festool, to see how important these have become.
In fact, HNN would suggest that it is difficult to understand the Bunnings/Adelaide Tools situation without knowing about the conflicts around one brand in particular: Milwaukee, which is manufactured by the Hong Kong-based Techtronic Industries (TTI).
Bunnings has a deal with TTI to be the exclusive distributor in Australia for two of its power tool brands, Ryobi and AEG. It has, however, been completely locked out of any distribution arrangement for the Milwaukee brand.
Ryobi is regarded as something of a "DIY" brand, but it is more complex than that. It's the only global brand that manages to crossover between DIY and "pro" brands. It is a favourite with the slightly more serious home handyman, but it is also popular in areas such as repair, maintenance and improvement (RMI), as a reliable, low-cost alternative with some fleet characteristics (such as six-battery chargers).
Similarly, AEG is a popular brand with tradies who use a limited range of power tools, but it also crosses over into the "prosumer" end of the DIY market. Its tools are often slightly unique (for example, AEG offered a heavy-duty oil-pulse impact driver before that became a more common product) and feature more attention to aesthetic/functional design than many trade tool brands.
Milwaukee, however, is without doubt TTI's leading brand when it comes to technical excellence. There are four major generalist trade brands: Bosch's "blue" tools, Stanley Black & Decker's DeWalt, Makita and Milwaukee – five if you include Hikoki/Metabo. Makita is the most unique of the three, following a pattern of innovative tools that rely on values of balance, sturdiness and a high degree of repairability. The others compete on the basis of providing the power of corded tools in a cordless package, ever-larger batteries, compact size, wide range of speciality tools, and, increasingly, data-sharing through Bluetooth connectivity with smartphones.
Milwaukee has been the major pioneer in that last category. In terms of the future of this part of the power tool industry, that advantage is likely to be crucial. The construction industry, especially for government-funded projects, is likely to see enhanced building information modelling (BIM) requirements come into force in the near future.
For example, Hilti has introduced a range of concrete anchors that are laser-etched with unique visual codes, similar to QR codes. These can be scanned at the time of installation to record details. In the near future we are likely to see record made of the tool used to install the fastener, the time, the day, the subcontractor, and the tool settings. This will significantly contribute to construction auditing, diagnosis of later problems, and eventually liability as well.
While in the past Bunnings has largely accepted being locked out from the Milwaukee brand, what has changed recently is that the Metcash-owned Independent Hardware Group (IHG) has gained access to Milwaukee for its Mitre 10 brand.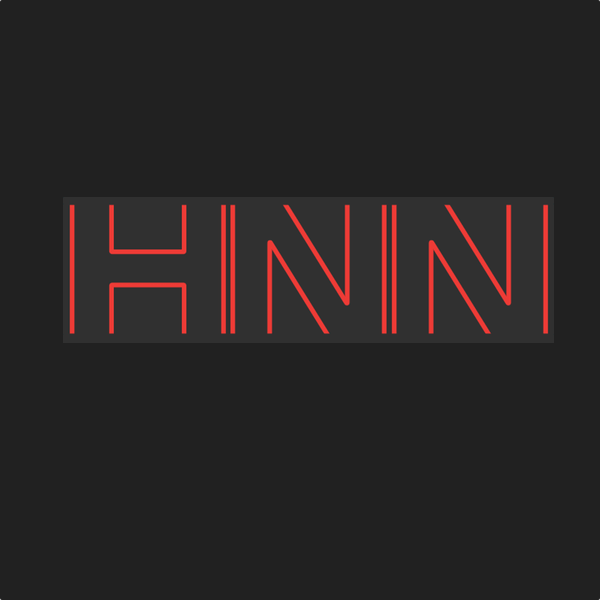 In that context, part of the significance of Adelaide Tools is that it represents a way for Bunnings to gain access to Milwaukee. This casts a different light over the market situation that the ACCC has outlined in Adelaide.
Breaking down the ACCC analysis, it basically states that, while the trade market Bunnings services is much wider than that serviced by stores such as Adelaide Tools, there is significant overlap. Another way to examine that situation is to look at the areas where retailers such as Adelaide Tools do not overlap with Bunnings and provide a unique offering. That is partially through offering tools from more specialised brands such as Festool, but a significant part of it is also through having had semi-exclusive access to the Milwaukee brand.
Where assessing the competitive situation gets complicated is that the argument could be made that this semi-exclusivity to Milwaukee enjoyed by many independent tool stores has been broken by TTI granting access to that brand by IHG's Mitre 10 retailers. In that case, the move by Bunnings into Adelaide Tools does not specifically target the independent tool stores, but is a competitive move in reaction to IHG.
From yet another viewpoint, independent tool stores are now coming under increased pressure from IHG. That could be one of the triggers that made Adelaide Tools more willing to sell its operations than it might have been in 2018, for example. The acquisition of Adelaide Tools by Bunnings, then, is a continuation of this change in the market, not its instigation, or even the most significant shift.
Margin quest
While the ACCC seems to have concentrated mainly on sales, it is also the case it might do well to consider margins as well. It has become something of an assumption that most independent hardware retailers do not manage to make all that much margin on the power tools that they do sell to tradie customers. The general feedback HNN receives is that low prices that Bunnings charges can keep margins down.
That is one reason why there has been steady growth in tool specialist retailers. The power tool companies do see them as key to market access, and they seem to have been able to negotiate better margins. It's also the case that their speciality lines fall outside of those offered by Bunnings, so that the resulting margin from the mix of sales is better.
The picture is very different, however, when it comes to power tool accessories. There is a far wider range of suppliers for these, and competition is intense enough that even those ordering smaller volumes can expect prices low enough to guarantee decent margins.
Thus many of what the ACCC terms "multi-category retailers" carry power tools both for completeness of range, and to help ensure sales of accessories. They certainly participate in the market, but they tend not to compete that much on either price or service.
Online
If there is one area where the ACCC's analysis of the trade tools sales does not seem to be well-considered, it is in its approach to online sales. This is a little puzzling. The Statement declares:
29. Market inquiries indicate that online sales act primarily as a complement to in-store sales. Customers use online stores to conduct research, compare prices and check stock availability. Information obtained by the ACCC indicates that online sales typically constitute less than 10 per cent of most retailers' total sales and growth of online sales has not been significant to date.
This is a statement that seems to discount the importance of online sales. There would be very few retailers that would see a sales channel that generates 10% of revenue as not being significant. It's also worth noting that Bunnings has only recently launched its online sales capability, and that there are other significant players in that market, such as Amazon. Not to mention a range of suppliers selling solely through their own web and eBay stores, such as Trade Tool Supplies.
There is a rather obvious bias problem if the ACCC is relying for its forecast of future online sales of trade tools on information from retailers operating physical stores with relatively inactive online stores. It might have done better to consult current online-only retailers to obtain a more balanced view.
The "Resale price maintenance notification" lodged by SBD with the ACCC mentioned earlier also plays into this. It has been something of an open secret for some time that other power tool companies have had both formal and informal processes in place to get the same result - control over prices advertised online. Some of these are of rather questionable legality. This situation speaks to the overall power of online in influencing sales in this area.
Finally, the ACCC has identified that Bunnings does service a range of tradies who are happy to buy a wide range of tools from that retailer without much in the way of customer service or advice. That is partly because, for those who care to do a bit of research, there is a wealth of information available online, from websites wholly devoted to tools, to reviews of tools by actual users on YouTube, not to mention social media, and so forth.
Analysis
HNN would suggest that this objection by the ACCC to the acquisition may go somewhat beyond what it appears to be on the surface. There are, after all, something like over 12 hardware stores, excluding Bunnings, in the greater Adelaide area, plus three Total Tools stores, a Hilti store, and few more tool stores.
Among those hardware stores are five of IHG's Mitre 10 stores. IHG was formed through the ACCC giving the go-ahead for Mitre 10 and the Home Timber & Hardware Group to merge - in large part justified by this creating an independent group that could compete more effectively with Bunnings. There is little doubt that IHG gained the rights to sell Milwaukee tools largely as a consequence of that amalgamation. We could say that this merger is working as expected by the ACCC when it comes to fostering effective competition with Bunnings.
Adelaide Tools is certainly a well-known and much respected retailer, with a large footprint. However, the most likely outcome of Bunnings acquiring the store is that there will be some additional investment into the region, and the store might expand its range and lower some of its prices.
So, from the immediate perspective of the trade tool consumer, it seems unlikely that there will be much harm done and some benefits may be delivered. That leaves us to consider, from the point of view of the ACCC's remit, how competition and the market itself will be affected.
In HNN's opinion, the ACCC is aware that in trade tools (and elsewhere in hardware as well) the market has actually become dysfunctional. As HNN has suggested before, historically what has happened to the market is that in the early 2000s Wesfarmers and Bunnings realised that the supply chain offered strong prospects for growth. Other firms, such as pre-Metcash Mitre 10 and Danks, saw strong prospects in improved retail outlets.
Both were, in a sense, right - but Bunnings was more right, with the growth that was delivered through the supply chain turning exponential, outpacing the growth that came through improving stores. Coupled with everyday low pricing (EDLP), the Bunnings model effectively reduced margins to the extent that its competitors were not able to fund the research and development needed to develop innovative approaches to the market.
Bunnings certainly has taken advantage of a central fragility in the trade and also DIY markets. That fragility is that it turns out pricing as a marketing signal can outweigh almost every other signal, including pre- and post-sales service, and even relationships. However, the company did not create that fragility.
The real surprise in these markets is that they have not been able to develop counter-strategies that could overcome the current market situation. One of the features of modern retail and other businesses as they have evolved in the 21st Century is that we see a move from products to services, with services proving more profitable.
We need to ask why these smaller trade tool businesses have not evolved a model of "tools as a service", where they effectively leased a fleet of tools to trade businesses, providing more flexibility, and eliminating problems for their customers such as a lack of tool availability during repair cycles.
The real question faced by the ACCC is actually a much larger one than just whether the oversized market presence of Bunnings needs to be braked and inhibited in some way. It is, rather, whether the market benefits from supporting businesses that are at risk because they have not been able to evolve their business models.
To read the latest edition, please download HI News: