Bondi Junction Timber & Hardware
Small store, great strategies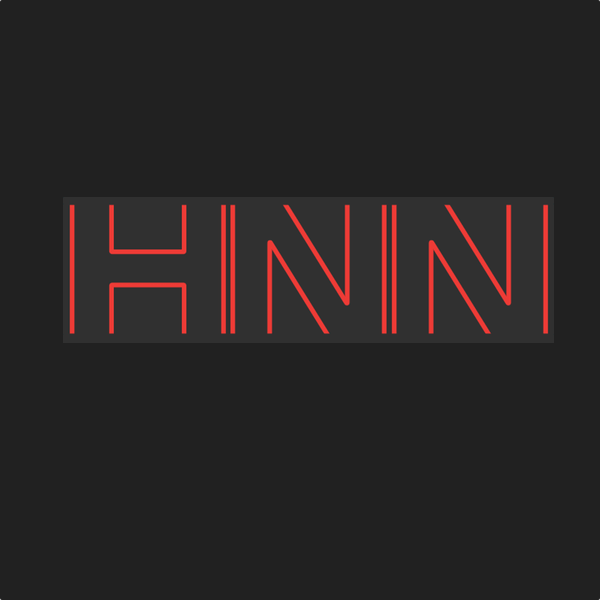 Smaller hardware stores all too often become jumbles of different products that require a map and a compass to find just what you want. Bondi Junction is instead a thoroughly modern, neat, organised and clean store, that features great merchandising.
28 Sep, 2020
The Bondi Junction Timber & Hardware Store (Bondi Junction Hardware) has been operating in one form or another at its Oxford Street location for well over 60 years. Its modern, most recent incarnation really dates back to 2009, when one of its employees, Neil Houlton, decided he would take over the store, as something he could do through his "retirement" years. As part of that deal, he took on his daughter, Kerry Renshaw, as a silent partner.
Most unfortunately, Mr Houlton passed away in April 2015. That left Kerry as the sole director of the business - which was a little difficult, as she was living in the US at that time with her young family. For the next two years, the business continued with some of the established managers, such as Ken Dunlop, at the store helping to make it work. Kerry eventually found her way back to Sydney, and started being more hands-on in managing the store as well.
In mid-2017, with the current managers looking to move on, Bondi Hardware found itself looking for a new manager. And that is where Adrian Blythe entered the picture. As Adrian tells it:
I knew one of the guys that was retiring. I knew both [managers] from my wholesaling days as well, so I've had a relationship with both of them for a while. And it just came up in a general conversation. Because when I left the last retail store, I went back into wholesaling for a while.
So I was coming into the store to sell product and that. And then I got talking and Ken was saying, "Oh I'm retiring." And then the next time I came in he said, "I know now I'm going to retire soon." So I'm saying, "What are they doing, who are they going to replace you with?" He says, "I don't know." And then the last time I came in he says, "I'm now retiring in a month."
I said, "Well, I might be interested, maybe." I was like, you know what? It's a nice small shop, I've got a bit of an intimate knowledge, after being a wholesaler for six years servicing this store. Dealing with them for six years as another of my retailers, so always kept in touch.
And it just sort of went from there.
While Adrian is responsible for much of what goes on inside the hardware store side of the business, Alan Grinham handles the very active timber yard. He's been in hardware since the late 1990s, and has worked at Mitre 10 and what he terms "the other one" (Bunnings). Alan claims that working at "the other one" was just an accident, during a transition.
As Adrian describes their comfortable working arrangement:
Alan focuses on the outside, the lengths of timber, the sheet material, the cement that I'm cutting, that sort of stuff. And then we help each other out when it comes to special orders, customer orders, various things like that.
One change for both of them was working at a store that was part of the Hardware & Building Traders (HBT) buying group. Bondi Junction Hardware has been a member for well over 10 years. For a small, very active store, what HBT has to offer has proved ideal. As Adrian explains it:
This is the first HBT store that I've worked for, but I have noticed that they do put a big emphasis on not trying to tell you how to run your store. With HBT they mainly help you out with rebates. So you get to a certain spend you get rebates, or just whether there's certain deals going and stuff like that.
But they will let you run your business how you want to run your business. As opposed to [Independent Hardware Group (IHG)], who want more of a say. You have to have the products, you have to be in catalogues, and so forth.
We use predominately HBT suppliers. Because they look after us, so we tend to help out by sticking to those ones.
Store strategy
What's really interesting about Bondi Junction Hardware is that Adrian has built the small store to work as a well-stocked, orderly and effective retail experience.
Since I've come on board, I've re-laid the whole shop. And not just in terms of moving stuff around. Before the idea was that "our tradies don't care, they just want stock".
In some ways, that's part of a generational shift. But it's a particular generational shift, and Adrian outlines the root causes.
You need to have a layout. You need to have a proper format. Maybe once upon a time, let's say pre-Bunnings, they were probably like that, it didn't really matter to tradies much. But Bunnings has forced a lot of the smaller shops like this I suppose, to run a proper, actual format. If you can make it easier for the guys to find what they want, that increases overall sales.
That statement is important because it remains difficult for many hardware retailers to admit just how much influence Bunnings has had on the market. That influence really grew during the time the big-box retailer was competing with Woolworths' failed Masters Home Improvement. And there is also the background influence of IHG's Sapphire store program.
While it is possible to go to extremes that are really not all that useful to the tradie market, expectations have shifted. In particular tradies are very time-conscious. As Adrian says, it is simply vital to have a store that presents as clean, well-organised and consistent.
A good example of the kinds of changes that Adrian made were with drill bits, which saw him move to stock more from Sutton Tools.
One of the first areas was all our drill bits. We had all these really old, beaten up racks that were all different sizes, and they were all bent, and stock was just anywhere. It cost us nothing, it cost nothing from the suppliers, they'll supply the racks. So I got the company to come in, put some new racks in. We looked at the range, they were able to expand on the range of what we sold.
A lot of the times you've just got to use your suppliers. So people like Sutton, they came out and brought out the new racks. And the rep spent a day here pulling all the stock down, re-laying it.
Packaging
Adrian also benefitted from some suppliers finding alternative ways to handle packaging changes, especially when it comes to changing packaging over.
One particular paintbrush we had never sold. There was almost no sales history on it whatsoever. Then the company rep came in one day and said, "Oh look, we're actually rebranding, doing new labels." So he offered to send out all the new labelling. So we had to pull off all the old cards and repackage. And the new packaging was much better, a nice green. Just like that, all of a sudden, those brushes started selling. Purely due to the packaging change.
There is a lot to that brief story. First of all the recognition that the problem wasn't the product, but the packaging. Secondly, getting a really good package redesign. Then, in a way that preserved costs for the supplier, was very environmentally friendly, and resulted in rapid change, simply shipping out the new display cards for the retailer. The retailer, of course, is highly motivated to sell the stock, and this process is actually easier than, say, destocking then restocking the product.
Expansion points
Adrian is also alert to some of the high-margin incidentals that can help make a store both more amenable to customers, and polish up its numbers a bit. One change Bondi Junction Hardware made was to go from a vending machine selling soft drinks, to an in-store fridge.
We bought a fridge, and you get those really hot days, a couple days we've been cleaned out of Gatorades or Powerades. Because they've got all the guys onsite and it's a 40-plus degree day.
That replaced a drinks machine, but no one really thought it was ours. It was costing lots in terms of electricity. When we moved to having the in-store fridge, we started selling lots more.
Timber
While Adrian has been hard at work making the store itself into a well-functioning retail system, Alan has also been working hard on the timber yard of the store - which is a big driver of revenue and profit. Of course, many of the problems that Adrian faces inside the store, Alan faces outside the store, only magnified a couple of times across a more narrow range. The store's space, given its location, has to be compact, and timber, of course, is anything but compact.
There is a really defined market for timber from Bondi Junction Hardware. First of all, given the high level of traffic congestion in Sydney from 7am to 7pm, being able to get timber without leaving the city is a big advantage. As Alan describes the situation:
So I suppose you could say in the heart of eastern suburbs where we are, we're the only timber supplier. The nearest one to here, you'd have to go over the East Gardens [a 20 to 40 minute drive]. So if someone asks for something we haven't got, and we say "Look, I haven't got any, but they'll probably have it over there near East Gardens, "they'll almost always say "I'm not going that far."
Results
One very good metric to judge the success of a smaller store in an active environment is ticket size. With limited, niche trade traffic, how much is spent on each transaction is a vital measure of success.
According to Adrian, the average transaction size is a healthy $100-plus. That compares favourably to the smaller average transaction size of $30 to $40 many stores have. Of course, equally, given its position and the predominance of trade customers, there are fewer transaction. Around 500 a day may be a comparable average for stores elsewhere, while Bondi Junction Hardware typically does fewer than 200. That said, for a smaller store, the combination of high ticket sales and fewer transactions is much better than mid-range tickets and mid-range transactions numbers.
That is in a store where the total area is 750 square metres, and of that only 105 square metres are for the store area itself (the rest is the timber yard).
Working for an owner who is an accountant, it is also important to make sure that the gross profit numbers are heading in the right direction. As Adrian tells us, he and Alan have managed to make that happen. Like most good retailers, this has not been as simple as just bumping up the prices.
The owner keeps a close eye on the figures. Since I've come on board I've been able to reduce the spending, I've been able to increase the sales. Which has meant we're making about 10 points more, on the gross profit.
It's not through raising prices. A lot of it was through decreasing some of the prices. But when you decrease, you start to sell more, unit price drops. So you might directly seem to lose a bit of gross profit, but then with the volume you sell, it tends to make up for it. It was a matter of looking at stuff like that.
To read the full story, please download HI News: