Chinese growth slows, affects paint industry results
Global paint increases price, accepts volume decline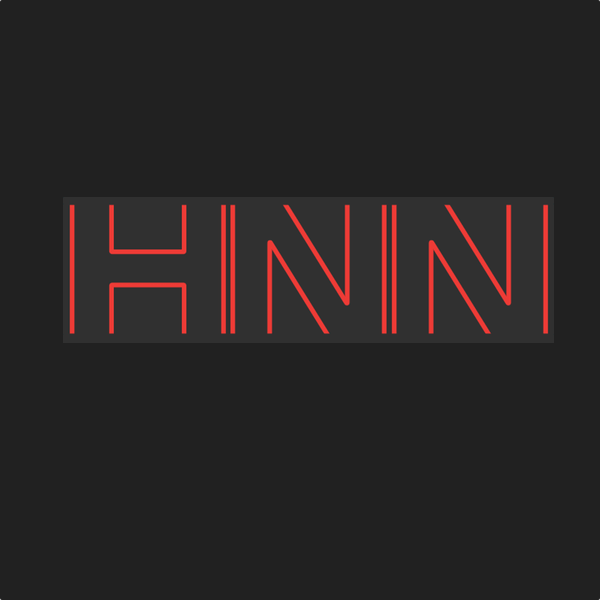 Most of the largest global paint companies have had their results affected by a slowing Chinese economy
21 Aug, 2019
It remains a remarkable fact that while debate continues to rage regarding whether globalisation is a good thing or not, we actually are living in a highly globalised world. That is a fact heavily underlined by the results from PPG, AkzoNobel, and Nippon Paint.
All these companies have suffered to some extent from changes to the Chinese economy, as that nation grapples both with an internal evolution brought about by increased prosperity, and increased external trade pressures.
It's tempting to regard those external pressures as being somewhat dominant, but most experts in the Chinese economy agree that internal forces far outweigh external forces when it comes to the current slowing in China's gross domestic product (GDP) growth.
Richard Dasher, director of the US-Asia Technology Management Center at Stanford University has pointed out that currently net exports are only 1% of the total Chinese GDP, and of that 1%, only 5% is reliant on the US, and thus affected by newly imposed sanctions.
Marshall W. Meyer, emeritus professor of management at the Wharton School of Business, sees three main factors in the Chinese slowdown: an ageing workforce (partially a legacy of the one-child policy); a normal slow-down in an economy after a period of rapid expansion; and an economy that had become very reliant on government investment in infrastructure as a main driver.
As important as those issues are, however, Prof. Meyer sees the country's lagging productivity as the key issue. Combined with growth funded by high levels of debt, the result of the need to improve productivity will be an economy that seeks to move up the value chain of production.
Global competition in the future, in other words, is going to be much more about innovation than it is cheap sources of labour. To borrow a pithy sentence from The Economist, "Supply chains are as disaggregated as they are likely to get".
Nippon Paint is already progressing on this path. It has been busy upgrading its coatings production process in its new Chinese plants. This includes introducing cutting-edge Industry 4.0 processes to the new plant it has built in Xianning, Hubei province. Reports state that as few as 50 workers can run the entire production facility. It's estimated this facility can produce over 180,000 tonnes per year.
In addition to the need for greater productivity, other factors are also changing the way paint is produced in China, especially when it comes to the environment. Aside from direct manufacturing pollution, the Chinese have also become more sensitive to the issue of volatile organic compounds (VOCs) in paint, which results in "off-gassing" after paint application.
In an article that appeared in Coatings World, Doug Bohn, a consultant with Orr and Boss, outlined this aspect of the Chinese market post-2018:
Within the Chinese coatings market, the biggest factor impacting it is the increase in environmental regulations. China has been enforcing stricter environmental standards on its paint makers for both VOC content of its paint, as well as the emissions generated at the paint plants. The large cities like Beijing and Shanghai often have stricter environmental standards than the national ones.
In terms of how the Chinese economy directly affects paint companies, it's important to note that these companies interact with China both as a source of production, and a rapidly growing market. It's also worth noting that in the ranking of the top 10 paint companies in the Asian Pacific region, two Chinese companies are now listed: Oriental Yuhong, with sales of USD669 million in 2018, and Xiangjiang Coatings with sales of USD608 million.
In that same list, Nippon Paint is number one, with revenue of USD5480 million, and Australia's DuluxGroup is ranked at number five, with sales slightly less than a quarter of Nippon. Of the top 10, four are Japanese companies, two Indian, two Chinese, one Australian, and one South Korean.
Chinese importance
Of the four top global paint companies - Sherwin-Williams, PPG, AkzoNobel and Nippon Paint - all but Sherwin-William are involved heavily enough in China that the recent decline in growth for that market has affected their results for FY2018 and FY2019 H1.
PPG summarised the risks it faces in its annual report for FY2018:
Recently, global economic uncertainty has increased due to a number of factors, including slowing global growth, global stock and commodity market volatility, disruption in existing trade agreements, the imposition of tariffs and the threat of additional tariffs, the United Kingdom's exit from the European Union, weaker demand in China and increasing interest rates in the United States.
The company has faced rising raw material costs, which have forced it to increase prices - and therefore margins - in the face of a slightly declining market, which has hit topline revenues, and therefore overall earnings.
Sales in the Asia-Pacific for PPG amounted to USD2618 million out of a total of $15.4 billion, around 17%. While that is already a considerable portion of revenue, the point is that the company is relying on that market as one of its main drivers of growth.
So was AkzoNobel, but for FY2019 it has shifted its strategy from increasing volume through lower prices, to maximising margins through higher prices, even if these drive reduced volume of sales.
In describing the change of strategy at the company during FY2019 H1, the company's CEO, Thierry Vanlancker, outlined how the Chinese market had changed over the preceding 12 months:
I think the price for price increases for us were - has been - for Dulux has been relatively modest. The biggest change in seasonal average price is that we exited that low-end business and which would have been at zero margin - or negative margin even by now if we hadn't moved prices on that. So, if you were buying a pot of Dulux paint 18 months ago, the price hasn't gone up that much, but the mix in our business has been significantly different.
(AkzoNobel's Dulux brand is not the same as DuluxGroup that operates in Australia.)
For Nippon Paint, the effect of a slower Chinese market has been more drastic. The company's CEO and representative director, Tetsushi Tado, outlined some of the challenges in the company's annual "Integrated Report" for FY2018:
In fiscal 2018, we were greatly affected by changes in the external environment that exceeded the initial estimates, such as stagnant economic growth due to trade issues between major countries, as well as rising prices of raw materials.
Particularly, our trade-use paint business, which accounts for the largest portion in our business, was significantly influenced by the slowdown of the housing market in China, which is our core region, as a result of the tightening of regulations on housing investment by the government from the previous year.
Our activities to procure raw materials were also affected by their continued high prices due to environmental regulations in China as well as increases in the prices of raw materials in Japan, the United States, and other regions.
Where AkzoNobel has sought to exit the low-cost paint business in China, that forms an important part of the market for Nippon Paint, and falling demand there has caused the company some problems.