ABS Building Work Done
Clear signs of trouble ahead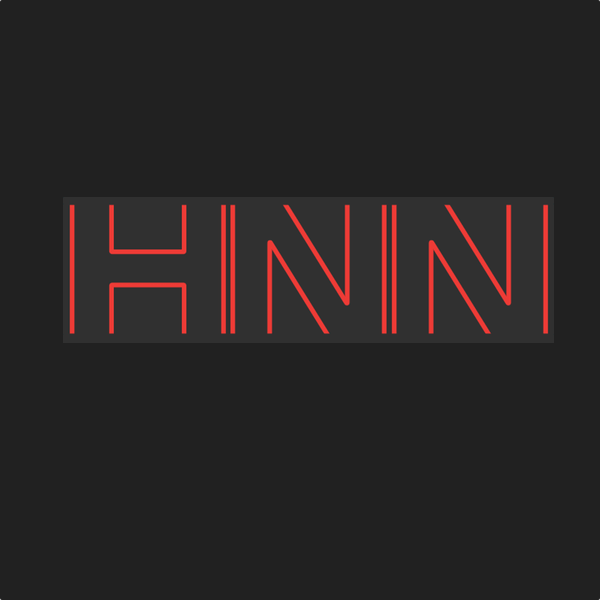 ABS stats that predict work in the pipeline show a clear hit for the June 2020 quarter
25 Oct, 2020
The Australian Bureau of Statistics (ABS) includes in its finalised Building Work Done statistics for the June quarter of 2020 more fine-grained stats on the pipeline of work that is available to be done. This includes stats on building work commenced, alterations and additions commenced, work yet to be done, work not yet commenced, and work in the pipeline.
At the current point of time, as the construction industry - and therefore the hardware retail trade - are trying to work out how the market will respond to the ongoing pandemic, these are key stats, as any disruption is likely to show up in them first.
It is, of course, quite tempting to regard the construction market as being in something of a state of chaos. HNN doesn't think that construction is in chaos, nor do we think it will become chaotic - at least in the near term.
What we do have, however, is a market that is subject to a number of competing influences. What makes it seem chaotic is that none of these consistently dominate. Instead they interact with each other in ways that are not always easy to predict or even analyse.
The first of these influences is the pandemic itself. For the most part, construction has been less affected than many other business categories - except in Victoria (VIC), and even there it has had a significant but not overbearing impact.
The second influence is purely on the market itself. There have been some positive outcomes for the dwelling market, in terms of families stuck in lockdown and various forms of isolation have developed a greater appreciation of their homes than ever before. However, the economic influence of the pandemic has been broadly negative. At the moment - and through to the end of 2020 - much of the immediate impact has been directly cushioned by broader and more generous support for the unemployed, as well as programs such as JobKeeper, which help businesses continue to employ workers.
Thirdly, there has been some direct support for residential construction through the HomeBuilder program, which has provided grants for new home builds and renovations that fit within fairly narrow constraints. Whether that will be continued in its current form into 2021 is still unknown. It's quite possible a different fiscal policy will emerge.
Fourthly and finally, there has been considerable support provided through the Reserve Bank of Australia (RBA), both with quantitative easing, and a monetary policy that has seen it sharply reduce interest rates. With rates already low, from June 2019 to March 2020 the RBA dropped rates from 1.25% to a historic low of 0.25%, with half that drop occurring in March 2020.
Basically, the outcome of all this considerable stimulus has been that the economy (and this applies to residential construction) has declined only slightly. The hope is that, if Australia manages to find ways to keep the economy going while restraining COVID-19 infection rates in all states and territories, and if a vaccine is found that at least promises some community immunity by mid-2021, these current settings will be enough for the economy to lift itself out of recession.
While there is a fair chance that this will prove true of the economy in general, it remains - at least in HNN's opinion - far less certain it will apply to residential construction. The main reason for this is that, while the industry has self-promoted as a dynamic, driven business sector, that is not the reality. From November 2010, when the RBA last raised interest rates by 25 basis points to 4.75%, up until October 2019, there has been a long chain of gradual rate reductions, with most of these at least partly driven by declines in the housing market.
Eight months before the pandemic first struck, in June and July 2019, the RBA had already dropped interest rates by a total of 50 basis points, followed by another rate drop of 25 basis points in October 2019. So, just boosting housing in 2019 burnt through 75 basis points, leaving only a 50 basis points margin to help deal with the economy.
With the potential of, at best, an interest rate reduction of 15 basis points left in the future, support for the housing industry would have to come through fiscal (policy) measures. If the government attempts to drive the housing market through measures such as an expanded HomeBuilder program it will encounter resistance, as that stimulus is heavily weighted to benefit wealthier Australians, who do have jobs. It is far more likely that the government will choose to stimulate the housing industry indirectly, by investing in those areas that do represent better growth opportunities than the construction industry. In other words, housing will be treated as a secondary demand market.
HNN will leave the discussion of why attempting economic stimulus through boosting the housing market is generally a bad idea for a later, more in-depth article. Briefly, the reasons are ably summed up by the economist Claudio Borio, who is head of the monetary and economic department at the Bank of International Settlements. The main problem is that, he has explained, the construction market continues to be a sector with very low gains in productivity - about the lowest of any sector. Money that is spent in housing may distribute wealth to some extent, but it will not lead to a high level of economic growth.
What the numbers show
Building work commenced
Charts 1 through 3 show the stats for residential building work commenced. Chart 1 compares one set of four quarters against the preceding four quarters - though in this case that actually means comparing financial years. This shows that the most recently completed financial year saw a depletion in work commenced.
That's not a surprising result. The RBA had predicted it, after all, which is one reason why it delivered a 0.75% cut in rates to stimulate the market prior to the pandemic.
Chart 2 shows that, with the exception of South Australia (SA), every state and territory is in negative growth for the most recent year, though some, such as Victoria, have managed to decline at a slower rate than they did in FY2018/19.
Chart 3 is perhaps the most interesting of these charts, as it shows an unusually tight clustering of negative growth for June 2020 as compared to June 2019. While the result for June 2019 as compared to June 2018 is even worse, that older result came after over two and a half years without a reduction in interest rates.
In pandemic terms, the June 2020 growth rates might not be too bad, but if a combined drop of 1.25% only produces this result, it could indicate the limits all stimulus will have in the future as well
Additions and alterations commenced
Charts 4 through 6 show the stats for alterations and additions (renovations) commenced. At first glance, both charts 4 and 5 appear to show a reasonably good rate of growth. However, on closer inspection, it looks like Queensland is the only state with a good news story (the Northern Territory is so volatile that it's difficult to see trends). That is confirmed in chart 6. Contrary to expectations that homeowners were investing in renovations, June 2020 has seen a sharp decline in that final quarter.
It's likely that the reduction in interest rates during 2019 helped to buoy renovation commencements in the first half of the financial year, but the pandemic has had a direct and negative effect in late FY2019/20.
Work yet to be done
Charts 7 to 9 show the pool of work yet to be done. If we do see a general fall in building stats over the next year, it's likely that these charts will be the ones pointed to as identifying that trend at its earliest point. In chart 7, it's clear that there is a sustained decline in all the major states. Chart 8 shows a strong clustering of a decline in growth below -5%.
Again, it is the month-on-month comparison that reveals most directly the likely impact of the pandemic, in chart 9. Only the Northern Territory shows a positive gain, and the average decline is -13% for Australia overall.
Work not yet commenced
Charts 10 to 12 show the stats for work not yet commenced. This is perhaps one of the trickiest stats to really understand, as it relies heavily on the outside context. A sharp increase in work not commenced typically means that there has been a rush in approvals, but builders are holding back from construction for some reason. These numbers are very sensitive to regional variations, which actually makes them quite valuable.
As Chart 10 shows, New South Wales has seen a sharp increase on work not commenced since 2014, with a reduction after 2018, while Victoria shows a gradual increase, and QLD an overall reduction.
That is more clearly outlined in Chart 11. Chart 12, however, shows an understandable increase in non-commencement for July 2020, as this period would have been very directly affected by the pandemic.
Work in the pipeline
If you are looking for some kind of "good news story" for the construction industry that comes out of these numbers, you would find it in Charts 13 to 15, the stats for work in the pipeline. Again, these stats do need some contextual interpretation. Too much work in the pipeline can indicate that the industry is stalling before a downturn, but also too little work in the pipeline can indicate the start of a long and difficult recession.
The view that HNN prefers to take about these stats is that they represent a vote for the longer-term health of the construction industry. Charts 13 and 14 each show a general decline of work in the pipeline for both the 2018/19 and the 2019/20 financial years. But the third chart, Chart 15, shows that the decline has begun to turn around beginning with the end of 2019 and continuing through June 2020. This could be a sign that the lower interest rates are actually having an effect in terms of longer-term planning for construction.
In other words, while the immediate vote is for a difficult FY2021/22, there may be more industry optimism for what might come in FY2022/23. Not the best news possible, but it's certainly a lot better than the alternative.
Conclusions
The current difficult circumstances could lead to permanent, fundamental changes in the longer term for the housing industry. The lack of room for the RBA to cut interest rates could see the market confront its boom/bust cycle, and realise that the pricing models it has tried to follow are simply not sustainable without that extra boost from monetary policy.
One factor that could help it out in that way would be a possible trend that sees more people telecommuting rather than driving into cities every day. Not only would we see more distant (and affordable) suburbs become prime real estate, but also ex-urban regions increase in population, bringing with that better schools and other services for communities that are currently struggling.
Housing in Australia has, quite simply, just been too expensive for its economy. That's not only about people purchasing or renting individual dwellings, it is also about the general level of support the industry has grown used to receiving. Getting to something more sustainable might mean some businesses and families take something of a hit initially, but in the long run, the economy and society would really benefit.