New markets emerge post-pandemic
Will smaller retailers regain their mojo in DIY?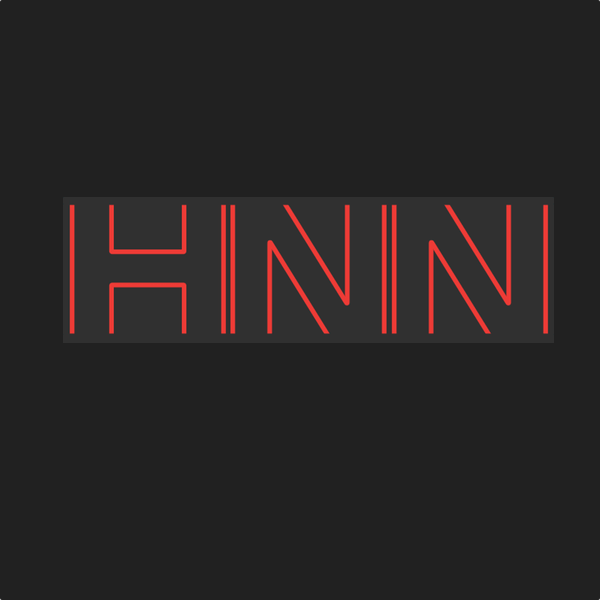 Pandemic lockdowns boosted DIY sales - through a new kind of captive market. As these sales slide, can hardware retailers work out how to retain the new customers? One solution may be seeing the new markets.
19 Sep, 2021
As we approach a time when the phrase "post-pandemic" seems something more than wishful thinking, it is possible to consider how markets for the hardware retail industry may evolve.
One of the surprising boosts from the COVID-19 pandemic has been a sharp increase in spending on DIY projects. It isn't, as some have suggested, the "supercharging" of one particular market. Rather, this surge has affected a wide range of homeowner demographics. This is an indication of the emergence of several new, potentially valuable markets.
In the midst of the pandemic, when retailers were coping with interrupted supply chains, and finding ways to get product to customers safely and quickly, it was too much to ask for them to pivot quickly to better cater to these new markets. As a result, as the peak of the pandemic demand has declined, there has been a fading participation from these new markets.
However, that doesn't mean these new markets are lost, or have permanently migrated elsewhere. A good question to consider is how local independent retailers, as well as the suppliers that support them, can re-engage with, and develop a better relationship to these emergent markets.
What's in a market?
There are really two difficulties that the hardware retail industry faces in these circumstances. One relates directly to the nature of these emergent markets, and how best to promote into them, and cater to their precise needs. But the bigger, encompassing problem is, how can the hardware retail industry adapt to just about any change at all?
Over the past 12 or 15 years there has been, at best, incremental change in the industry. We've seen most retailers stuck in the repetitive grind of trying to make things work with existing products marketed into existing markets using well-established distribution channels and familiar marketing approaches. While these have worked well as survival strategies, the truth is that this approach has led, for most, to a gradual but persistent erosion of either market share or profitability - and sometimes both.
It's not as though this is somehow entirely their fault. We all know that the independent hardware market has people who work very hard, are very experienced and savvy, and relatively adaptable to changing conditions - witness how quickly they stepped up to cope with the COVID-19 challenges. What has forced them into this defensive position has something more to do with external market conditions than internal business dynamics.
What are those external market conditions? In a simple form, we could summarise it with a single proper noun: Bunnings. That's simple because it doesn't really reflect what is going on. Bunnings itself did not create the current market conditions. Wesfarmers - specifically its current board chairman Michael Chaney - worked out in the late 1990s how the model pioneered by The Home Depot in the US could be adapted to Australian conditions. Then John Gillam essentially supercharged that model during the 2000s.
The difficulty is that, while the North American market is large enough to accommodate not just one major big-box hardware retailer, but really three or four, plus a dozen additional large businesses as well, the Australian market is not. Evidence for this is the effort made by then-CEO of Woolworths Grant O'Brien to launch Masters Home Improvement. It's notable that from the beginning Mr O'Brien saw Masters not as an attempt to add an additional retailer to the market, but rather to displace Bunnings. (And, indirectly, it was more about the competition between the Woolworths supermarkets and the then Wesfarmers-owned Coles supermarkets.)
Similarly, Metcash's integration of Mitre 10 and the Home Timber & Hardware (HTH) into the Independent Hardware Group (IHG), which was supposed to create a Bunnings competitor, did not generate the expected synergies. It was certainly a profitable move, but not, in the argot of acquisitions, "a game changer".
In this the third decade of the 21st Century, economists have come to realise that past measures used to identify monopoly power in markets no longer really apply. In particular, during the late 20th Century the key identifier of monopoly power was an increase in costs to consumers. Today, the view has shifted to considering that monopoly power is indicated by the ability to limit and control innovation in a market.
While economists such as Joseph Stieglitz do see temporary monopoly control as potentially being a good thing for innovation, as it incentivises initial investment in new developments, longer-term monopolies are generally seen as stifling innovation. That is because companies that have a majority share of a confined market see innovation as less an investment, and more as a necessary cost. It has the purpose of maintaining market share, rather than expanding it - essentially it serves the same function of advertising.
In simple terms, monopolies shape markets to a form that suits their business model, then make it difficult for differing business models to be sustainable. They optimise sales flow, and thus reduce costs to themselves and customers, but this is done at the cost of an increasingly narrow focus. Breaking that focus, and introducing new and valuable innovations, often takes extreme efforts.
Example industries
While it is a little difficult to identify these dynamics in the Australian hardware industry, it's more evidently on display in other industries. One industry that has been, in particular, caught up in monopolistic behaviour, and undergone something of a re-evaluation, is the North American automotive industry.
It's a rather amazing fact, but if we look back at cars as they were developed by, say, 1980, and cars today, there really has been very little in the way of true innovation. Some technologies have benefitted from computer chips and electronics, such as fuel injection, internal combustion engines (ICEs) have as a result improved incrementally in terms of reliability, longevity and power output - but overall, it's a market that has been almost unchanging.
That was, up until 2012, when Tesla, Inc. introduced its all-electric Model S family sedan. While Tesla experienced many teething problems, and needed to add both its crossover model Y and less expensive Model 3 to the range, by 2021 it became apparent the all-electric automaker was a major player in the automotive industry. Rather astonishingly, Tesla now has a market capitalisation of over USD730 billion. That compares to the General Motors (GM) market cap of USD75 billion, while Ford is at USD50 billion, and Fiat Chrysler Automobiles is around USD31 billion.
How did the established car companies completely miss out on such an important emerging trend? While car companies such as GM did experiment with electric cars (notably the EV1 in the late 1990s), these were discontinued when the company realised they did not create an adequate revenue stream. While GM portrayed this as a lack of consumer demand, this is not supported by many indicators. What seems more likely was that many car manufacturers saw that electric cars would disrupt the valuable car ecosystem, where vehicles become highly profitable in terms of parts sales after their fifth year of life. How big is that market? Business consultants McKinsey provided some estimates in a 2017 report:
McKinsey's proprietary modelling of the automotive aftermarket was developed to project growth of the global industry. The model represents values at the end-customer price level, including parts, labour, maintenance, and crash-relevant revenues, with a granular differentiation by region. It imputes a total global value for the market in 2015 of approximately USD760 billion. More granularly, three regions accounted for over 75% of this value: more than a third came from North America (35% or approximately USD267 billion), Europe was second with approximately USD237 billion (31%), and China's approximately USD72 billion market accounted for 10% of global value.
The Detroit News, which has long specialised in car company reporting, reported on estimates in 2017 as well:
The US market for replacement auto parts and service is growing and in 2017 will be a $277 billion industry, estimates the Auto Care Association, a trade group that represents manufacturers, distributors, parts stores and repair shops.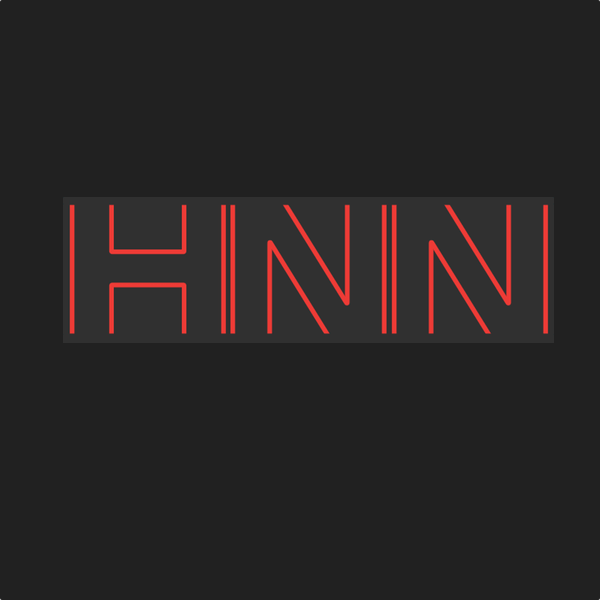 The McKinsey estimates takes in a broader scope of parts supplies, including aftermarket additions for new cars. The Auto Care Association estimate is more focused on vehicle repair. In either case, these are large numbers.
TechCrunch, a well-regarded publication which tracks tech industry investments, put some numbers on just how electric vehicles would impact the maintenance and repair business:
With one-fifth the number of powertrain parts and an almost total elimination of oil, the typical automotive dealer will suffer 35% declines in maintenance and service revenue, or roughly USD1,300, for an EV versus an internal combustion engine vehicle over a five-year period.
But this disruption is not even. Two of the top three maintenance items - oil changes and brake service (24% and 5%, respectively, of all maintenance transactions in the U.S. market) - are reduced or eliminated entirely by the move to EVs.
Why are brakes impacted? EVs often use a process called regenerative braking, which slows vehicles down while also saving energy. The reduced wear on pads and rotors is striking: some Toyota Priuses are still operating on their first set of brake pads after more than 100,000 miles [160,000km] of use, whereas you'd normally assume pads would be replaced after about 30,000 miles [48,000km].
That's only part of the story, however. Even in the US, consumers are keeping vehicles for longer (over 11 years), and that number has always been higher in the US and European markets. Most repair expense begins after the fifth year, with the seventh to tenth year seen as the "sweet-spot" from the point of view of parts suppliers.
(Some part expenses do increase for EVs, in particular tyres, as instant high torque results in more wear. However, this could be partially solved by, for example, tyres made specifically for EVs.)
Of course, electric cars still do have some maintenance costs - in particular one big cost, which is the eventual need to replace the Lithium-ion (Li-ion) batteries. Estimates currently are that Teslas lose 5% of battery capacity over the first 80,000km. However, they only lose another 5% over the ensuing 160,000km. This doesn't mean they stop working, but a vehicle that started with a range of 640km would be reduced to a 576km range after 240,000km. The current average driving distance for Australians is 13,300km a year, but EVs are driven more frequently, so at 15,000km a year that would mean it could be more than 15 years before a battery replacement was not needed but advised.
A Tesla is not a car
While these numbers are important as background, they don't really address what is really going on with Tesla vehicles. The clue to the success of Tesla, is that Teslas are no longer cars in the sense that we understood cars in, say, the late 1990s. The reality of the Tesla is that it is far less a mechanical contraption, and much more a complex mass of software with wheels attached.
To get what has happened, we need to return to that landmark essay by Theodore Levitt, which first appeared in the Harvard Business Review in 1975: "Marketing Myopia". This paragraph is perhaps the best indicator:
The railroads did not stop growing because the need for passenger and freight transportation declined. That grew. The railroads are in trouble today not because the need was filled by others (cars, trucks, airplanes, even telephones) but because it was not filled by the railroads themselves. They let others take customers away from them because they assumed themselves to be in the railroad business rather than in the transportation business. The reason they defined their industry incorrectly was that they were railroad-oriented instead of transportation-oriented; they were product-oriented instead of customer-oriented.
If you wanted to locate a popular antithesis from the past to the Teslas of today, one possibility would be the original Ford Mustang. Advertising from that time didn't focus so much on performance, as on experience. The Mustang was marketed as the key to a new, different, more exciting life - your own personal action/adventure movie.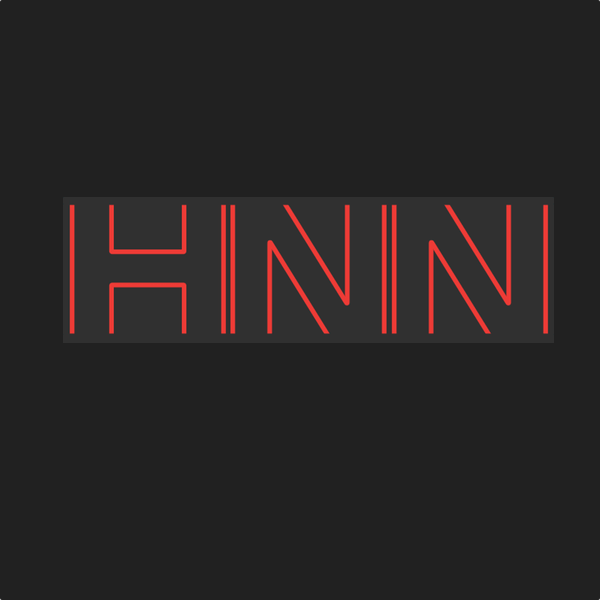 There was, in fact, some justification for this hyperbole. Before we had the Information Superhighway we had, well, the actual, concrete highway - which was its own technological innovation, both in the US and Australia. Highways enabled the young adults of the 1960s and 1970s to explore places their parents had seen only through the window of a bus or train while passing through.
But the coming of the less-material Information Highway has changed the literal highway. Faced with a three-hour drive today, the average young adult confronts a situation that mixes tedium and boredom together with high risk and potential danger - not to mention, a lack of connectivity. (Take a long car trip with anyone under 25 years-old, and you'll find they schedule hourly breaks just to catch up on their texting.)
It's no accident that Tesla knew to combine EV technology with semi-autonomous driving, including "Navigate on Autopilot". This provides the capability to change lanes to get around slower drivers or to leave the highway when the vehicle reaches the desired exit. Those actions that "real" drivers once relished as a test of skill are now seen as inconvenient and difficult, a cause for tension. The Tesla promise isn't about action and adventure; it's to help you get from A to B in the most relaxed, stress-free way.
It's a difference that most standard car reviewers - and likely many car manufacturers - still struggle to understand. For example, when Tesla's most recent performance vehicle, the Model S Plaid, was launched, there was a great deal of commentary on flaws such as marks on the external paint finish. Certainly, the reviewers had a point - paying over $200,000 for a car that comes with paint speckles on the outside mirror is not good. On the other hand, the Plaid - which is a family five-seater sedan/hatchback - can do 0 to 100kmh in 2.1 seconds, faster than a Porsche 911 Turbo S.
Even more to the point, though, is that reviewers totally miss what is so wrong on just about every other car. Stepping from a Tesla, with a full-featured 17-inch landscape touchscreen display, to a dinky 12-inch display in, for instance, a Mercedes E-Class, can feel like having to re-experience Windows 95. The reviewers see the paint, but they don't see the really awful software, such as the lack of true driver-assist that Tesla has developed using over 10 years of careful real-time driving data collection. Yeah, the Mercedes has great paint - but how does that get me from A to B more safely and with less stress?
Teslas of the hardware industry
What does this have to do with hardware, and especially hardware retail? HNN sees the Australian hardware industry as being close to where the US auto industry was around 2008. In the DIY market, all the pieces are in place for transition from a singular market model, to a dual model that accommodates very different influences.
What stops that from happening, in part, is the same as for that auto market: monopoly participants in the market who are invested in keeping things the same, as that is the model that delivers them the highest sales and continuing profit growth.
The bad news is, it's unlikely the market will see the advent of a company like Tesla, which breaks things up enough that different competitors emerge (a number of EV companies have emerged in the wake of Tesla's success). The good news is, it is still possible for smaller companies, meaning both smaller suppliers and smaller retailers, to break open the market. That's because, unlike in the car market, smaller companies will have a slight marketing advantage.
The new market
What does the new DIY market look like? It is based on some of the same shifts we have seen in the auto and other markets. But to define it, we need to consider how the core DIY market that has been around for the past 20 years worked.
In the early 2000s there were some really complex things going on in DIY. The end of tariffs on many goods in the preceding decade, coupled with the rise of Chinese manufacturing for the rest of the world, meant that products such as power tools that were once quite expensive became obtainable. That coincided with a shift in house interior and exterior design, as patterns from the past were replaced with a more mix-and-match attitude. As the website Domain described it in a 2018 article entitled "Home-grown style: The elements of design that Australia is known for":
One concept repeatedly singled out by industry insiders is the Australian penchant for designing exemplary indoor-outdoor spaces.
With backyards becoming smaller, particularly in major cities, these spaces make the most of the often limited outdoor space while embracing their surrounding environment and encouraging added natural light and ventilation.
While for indoors:
"The quintessential Australian home celebrates open-plan living," [Aimee] Tarulli says. "We lead busy lifestyles so it's important that our homes complement our busy family life and attempt to make everyday living easy and relaxed.
The widespread adoption of open-plan floor plans in Australia is largely the product of mid-century designers such as Robin Boyd, Alistair Knox and Harry Seidler, whose homes essentially changed the way Australians live.
Mid-century architecture principles are similar to those of Scandinavian design - another style that has experienced a renaissance of sorts in recent years. Both styles prioritise craftsmanship and earthy materials, which is typically complemented in Scandi homes by a lighter and brighter overall colour scheme.
Home grown style - Domain
Combining those elements has given rise to a form of home that is, essentially, classless. The social drive behind much of DIY from the late 1990s to the early 2010s, HNN would argue, was to achieve a "look" and function to a house that elevated a family from its origins, and to a new place in a modern Australia.
There is little doubt that for many Australians Bunnings was the hero of that particular story. A deck might be beyond a reasonable budget, but with a cheap drop saw, an impact driver, framing timber, decking timber and a big bucket of screws, it was possible to create something over two or three weekends.
For the generation who grew up in those homes, however, there has been something of a different track - one that has been accelerated by the COVID-19 pandemic. From free-flowing space, the shift has been to a more intense use of space. The idea of adding a deck to a house might have some attraction, but what about adding a deck that incorporates a work/study nook, as well as a place to store and use an exercise bike or an elliptical trainer? Similarly, the "video room" which replaced the lounge/TV room now becomes much more exciting if it is also an exercise space, where the video screen can be used with a Peloton bike, or Apple Fitness session.
As importantly, the new generation of home is less about "joining in" to an established set of design ideals, and more about how personal a space can be made. With Amazon, Ebay, Aliexpress, Banggoood, Catch and Etsy all readily supplying "stuff", the real differentiation is about that personal engagement.
To shorthand what is going on, it's possible to see the umpteenth generation of Channel Nine's "The Block" TV show as at one end of a continuum, and Channel Ten's recently launched "Making It Australia". In this new DIY market, most consumers are at least mid-way between the two, with the distribution tending more towards the latter than the former.
One indication of how vibrant this new market may be worldwide is that that once-austere publication of Conde Nast in the US, Architectural Digest, has itself started a digital division called AD-DIY. This is a good resource if you want to become better acquainted with this part of the market.
A classic project represented there would be the deck build by writer Zoë Sessums. To extract some principal quotes from the four-part series:
Because lumber prices were so high this spring, I had to find other ways to keep things affordable (under USD1,000). Though my partner and I have a lot of enthusiasm and motivation, we agreed to keep the project in the realm of something we could accomplish in a weekend. It was important that the design be simple and require as few modifications and tricky calculations as possible.
I decided that the best option for my yard and skill level would be a simple, rectangular freestanding wood deck. The process of planning the build involved a combination of googling "simple deck" and doodling. I found a lot of amazing free resources that helped me figure out all the supplies and tools I would need to get the job done. Be sure to look into the local building codes in your area when you have your deck plans drawn up, but know that low, freestanding decks have less hassle involved as far as building permits are concerned.
A major goal of mine was to do as little cutting as possible, so my partner and I thought about what dimensions of lumber we could buy to minimise how much we would need to cut. As much as I can repeat "measure twice and cut once," I'm not the greatest with accuracy. This led us to decide on a 12-by-24-foot [3658mm x 7315mm] rectangular deck that would run along the south side of our house and be assembled with 12-foot planks of wood. It wouldn't be high enough to require a railing, but it would need a set of steps to the back door and a set of steps from the yard to the deck. In short: almost no need for a saw!
The deck series - Architectural Digest
There are very few experienced DIYers (and hardware store owners) who would not find fault with Ms Sessums' deck. Yet, that's really a bit like car reviewers focusing on the exterior paint finish of the Tesla S Plaid: it misses the point. Will the deck last for the next 10 years? No. But the core point here is that Ms Sessums - and her partner - are hardly interested at all in the process of building the deck. All they want is to have a deck (for a few years), and to get that done as simply as possible, and well within their available skillset. That's going from A to B with minimum stress.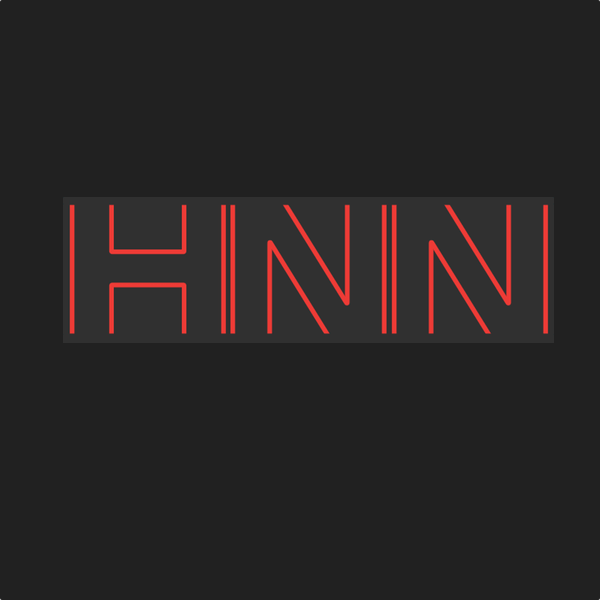 Developing the market
You have to ask what would happen if someone like Ms Sessums wandered into an Australian hardware store, explained her project, and asked for advice. It is likely that in the majority of hardware stores she would have been told not to do it, to hire a tradie, and so forth. That would have resulted not only in the loss of this one sale, but probably any future sales as well.
The standard kinds of advice that are readily available to people building decks in Australia are actually not all that useful to someone like Ms Sessums. For example, many of us (including at HNN) would find this description of building a low-level deck which is supplied on Bunnings' Workshop social platform to be really helpful:
How to build a low-level deck - Bunnings Workshop
For a real beginner, however, who is not interested in DIY for itself, this would likely seem complicating and confusing. Just the idea of necessarily having to install noggings ("blocks" in US parlance) might be enough to crash the entire project.
The important thing to bear in mind is the objective. It is taken for granted in the experienced DIY community that any project should be built to last for 10 years or so. But there is no real reason why that has to be the case, and people who have a different objective, such as three or four years, are not, in any objective sense, "wrong".
Taking the general out of these specifics, what we could say is that there is an inbuilt sense in many hardware retailers that they represent a kind of standard which they expect their customers to meet. If they can't meet that standard in terms of knowledge and experience, then they expect their advice to be accepted and followed.
Conclusion
The real difficulty with change in all Australian markets is that it tends to present itself as something of "falling off the cliff" event. One moment everything is following a well-worn groove and a traditional pattern - then there is a sudden disruption, and everything changes, it seems, "overnight".
We've seen that happen most recently with the rush to initiate fully transaction ready websites for hardware and other retailers. Yet these changes really do not come out of nowhere, and it is frequently the case that industries have been warned long before their advent.
The real difficulty, when you examine these situations, is that most businesses still base their strategic planning on the past, rather than the future. They perceive change as threat and expense rather than opportunity and profit.
While the pandemic has been something of an extraordinary event, it's also true that since 2015 we've been seeing more extraordinary events occur. It may be that most strategies need to be revised, with the probability of change, in the future, considerably increased.